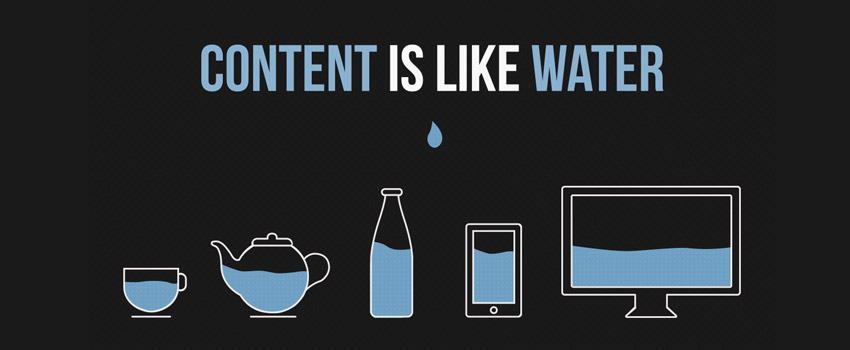 Download the "Content is like Water" Illustration
This illustration is based on a quote by Josh Clark (inspired from Bruce Lee) at BDconf "The Seven Deadly Myths of Mobile" : You put water into a cup it becomes the cup. You put water into a bottle it becomes the bottle. You put it in a teapot, it becomes the teapot.
The illustration explains how the content of a responsive site should adapt to the container. The illustration is also used to illustrate the Wikipedia article on Responsive Web Design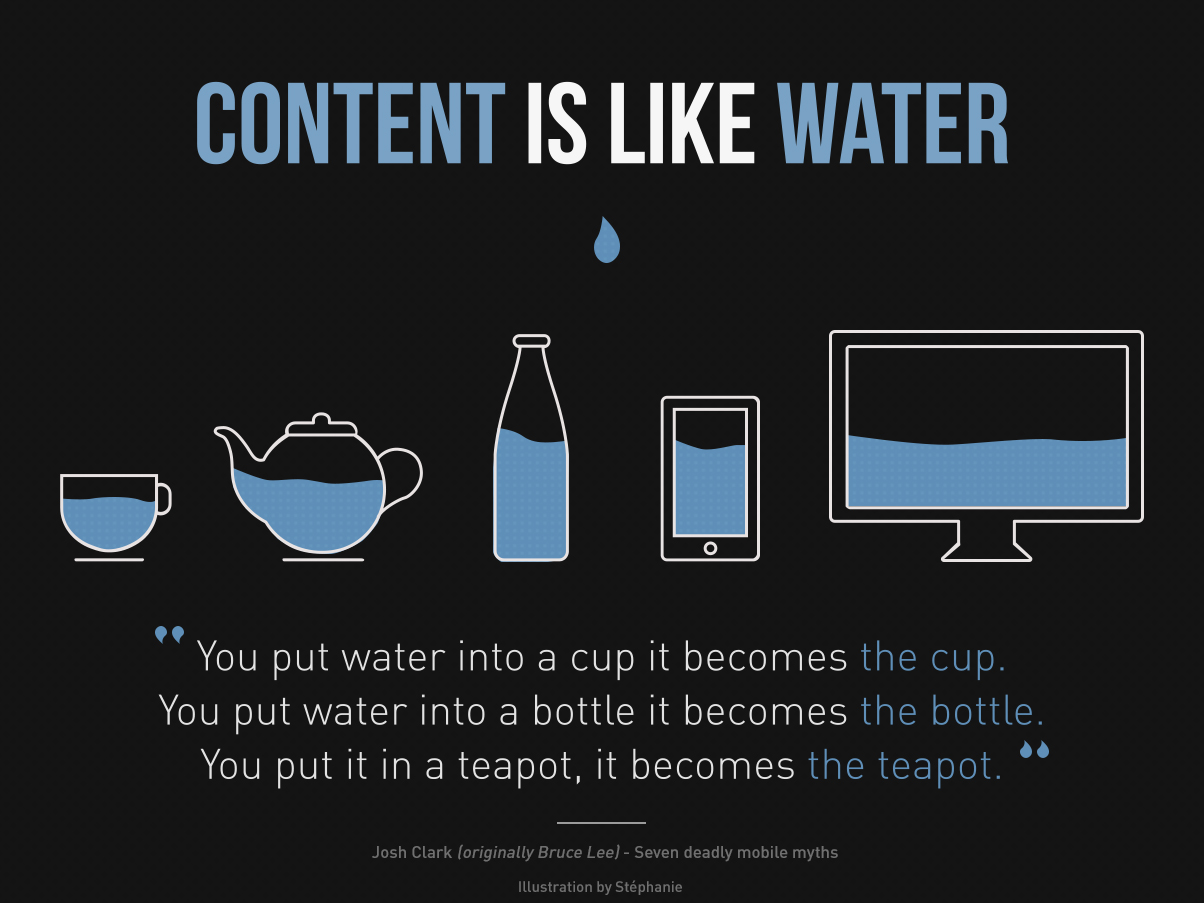 You can download the  .PSD (with rasterized fonts) and different  JPG sizes
Download - Content is like Water
Licenced under Attribution-ShareAlike 3.0 France (CC BY-SA 3.0 FR). You are free to: Share — copy and redistribute the material in any medium or format
Adapt — remix, transform, and build upon the material for any purpose, even commercially, as long as you mention Stéphanie Walter as author.