Talking about Responsive Web Design at Sainté Mobile Days
I was invited to give a talk at Sainté Mobile Days on the 22th and 23rd of November 2013. The talk will be in English and is called "Responsive Web Design: beyond flexible grids and fluid images" and here is the abstract :
For most people, the term "Responsive Web Design" refers to fluid grids, flexible images and media-queries. This is actually just the tip of the iceberg and there is a whole more to do if we want to provide users the best experience possible regardless to the device they are using. Based on what I've seen on "real" projects, I'll show you some of the challenging and "not so pink" areas in the field. We will also take a closer look at what is possible and will be possible in the future to improve experience on many devices.
If you are in the nearby you can take a closer look at the program and still grab a ticket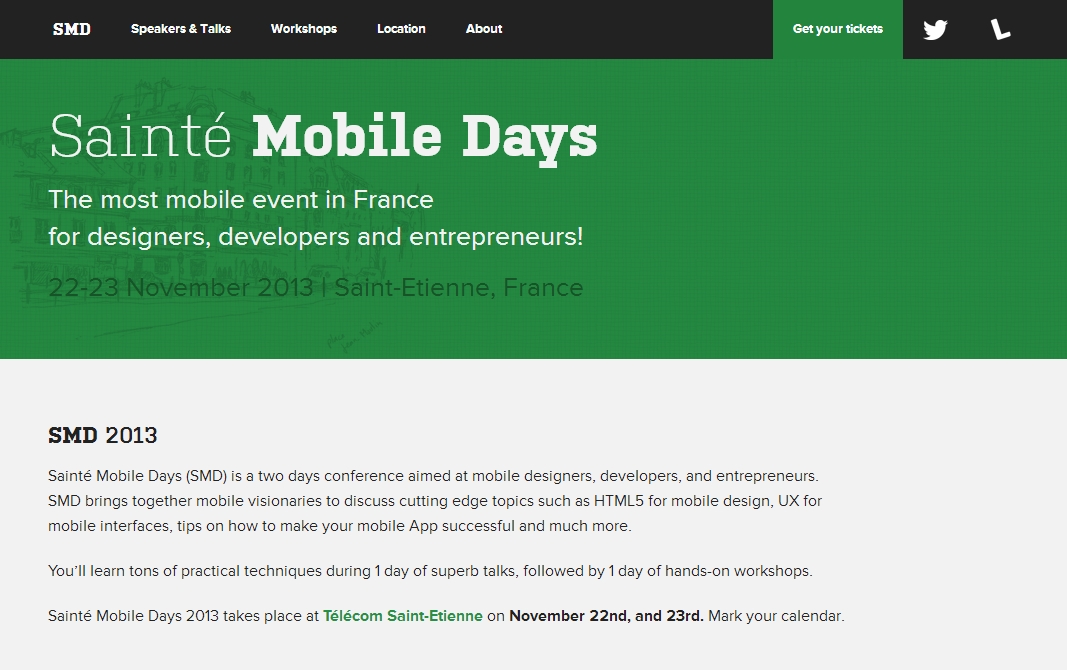 Are you looking for a UX or UI designer, for a site or mobile application? Do you want me to give a talk at your conference, or simply want to know more about me? You can take a look at my portfolio and contact me.