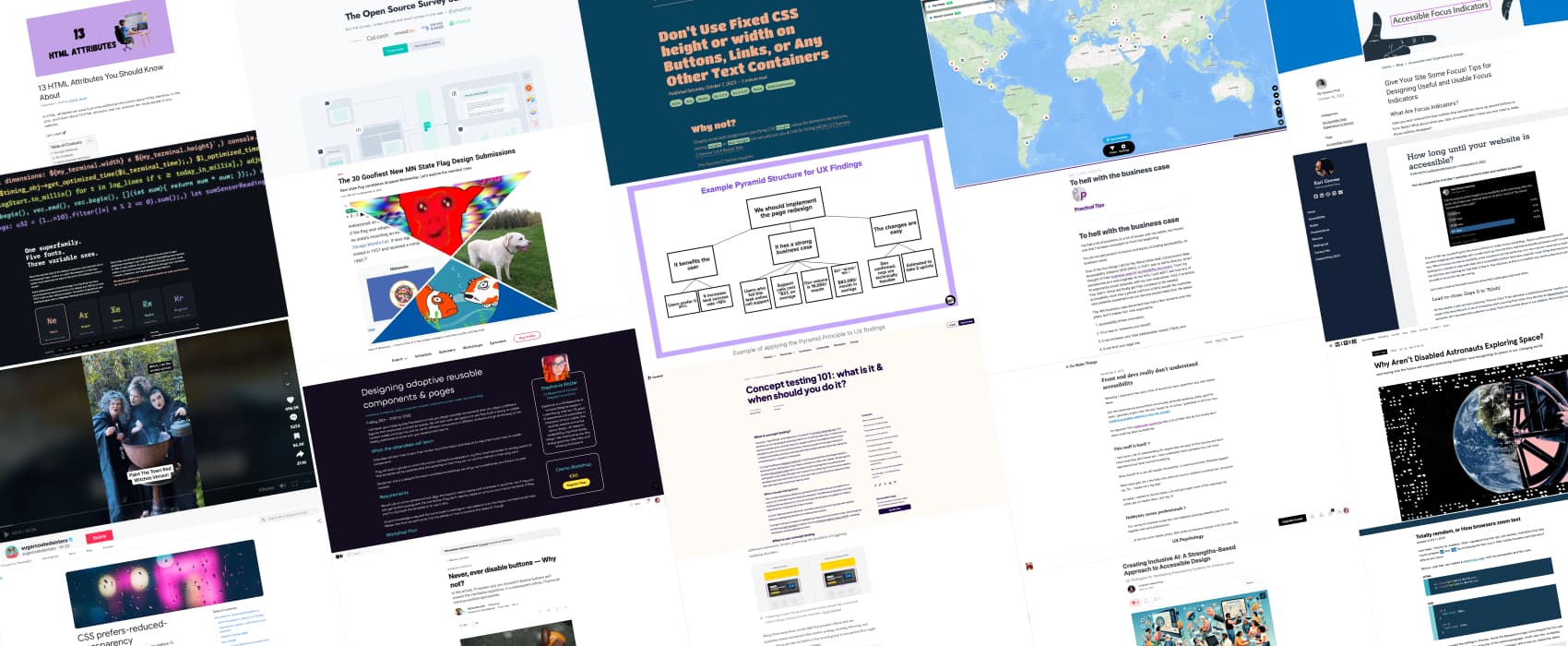 Pixels of the Week – November 19, 2023
Improve UX research reports, don't disable buttons and enjoy an open source survey tool!
On Twitter, LinkedIn, and Mastodon, I share curated articles I read, resources and tools about UX Design, User Research, UI and mobile design, HTML, CSS, the web industry, some processes, some inspiration, etc. This is an archive of everything I shared this week. And some extra links that I decided to only share for the blog readers. Also, subscribe to the newsletter to get notified when those are published!
Now: what I'm currently up to
I'm speaking next week in Malaga at Wey Wey Web and running my Designing adaptive reusable components & pages workshop. I think there's still a few tickets left if you are around! I'll be honest with you, I'm looking forward to the talk and workshop, but, after 3 weeks of rain here, I'm also looking forward to the sun and enjoy it with the participants! Also, I'll bring some stickers, if you are around, come and say hi!!
TL; DNR: the one you should not miss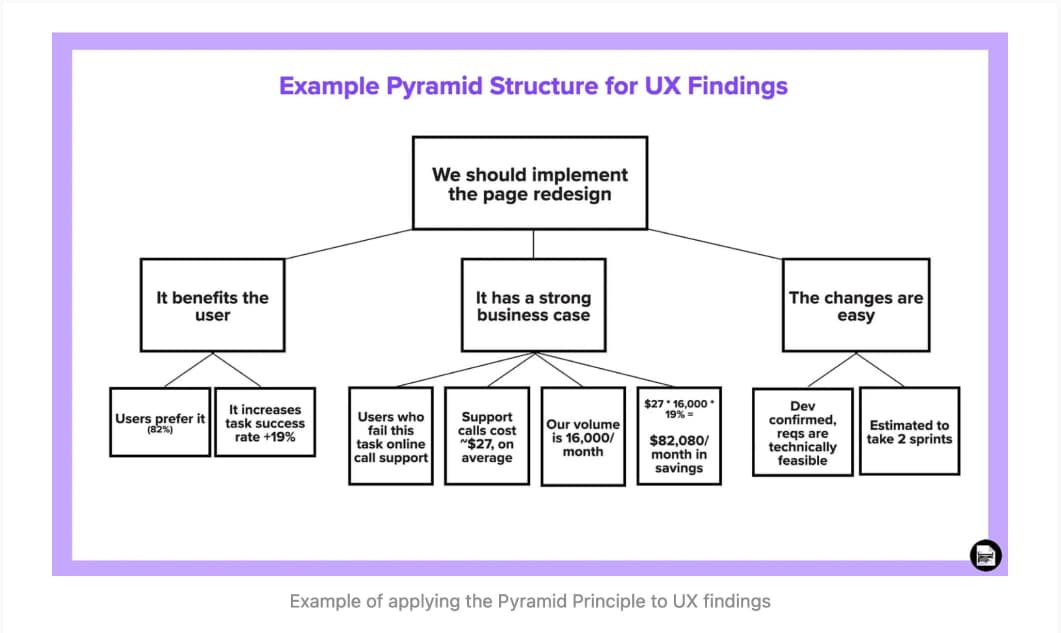 How to make better UX research reports (7min) great tips by Thomas Stokes to craft reports that help communicate your findings and recommendations effectively and persuasively to your stakeholders and colleagues. Love the idea of applying the Pyramid principle to organize findings
Interesting articles that caught my attention
UX, process, and UI
Accessibility and Disability
Curiosity cabinet: non-design/tech rabbit holes I enjoyed
Are you Maiden Mother or Crone? I've got this song stuck in my head, and, it works, like, the lyrics work so nicely.
Inspiration: fun experiments, beautiful art, and great ideas
The 30 Goofiest New MN State Flag Design Submissions: it's always fun and strange when they ask people to redesign the flag of their state. If you want to scan the whole 2000+ submissions, be my guest.
Useful tools & resources
Tutorials
Latest news in the industry
CSS prefers-reduced-transparency: all you need to know about adjusting your UI to people who prefer en opaque UI (might cause headache for some people for example). I love we get more CSS to respect user's preferences (by Adam Argyle)