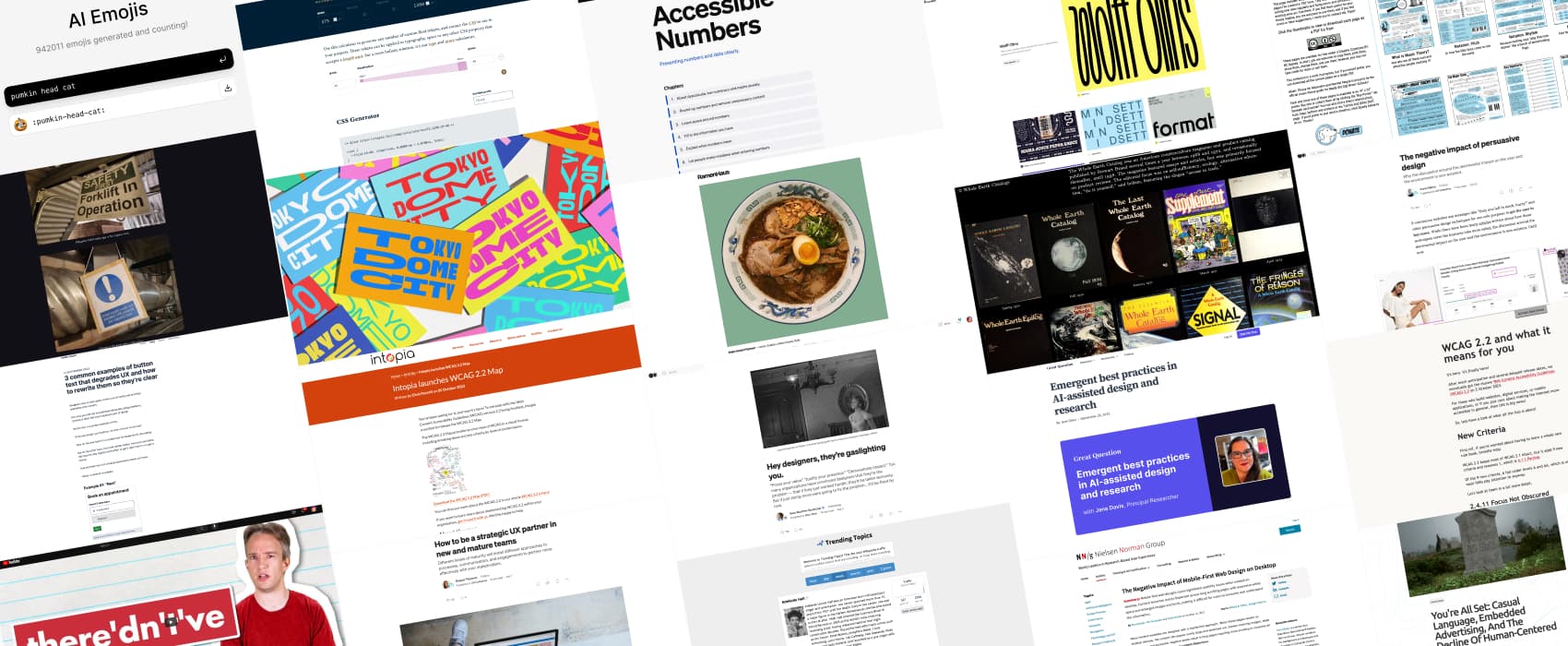 Pixels of the Week – October 22, 2023
Designer are being gaslighted, rotating ramens, cute halloween cats & a WCAG 2.2 map
On Twitter, LinkedIn, and Mastodon, I share curated articles I read, resources and tools about UX Design, User Research, UI and mobile design, HTML, CSS, the web industry, some processes, some inspiration, etc. This is an archive of everything I shared this week. And some extra links that I decided to only share for the blog readers. Also, subscribe to the newsletter to get notified when those are published!
Now: what I'm currently up to
On the conferences side
I had an amazing time at Smashing conference last week. I talked about Enterprise UX, and Krisztina even drew a nice sketchnote from my talk. I also facilitate a whole day of my Accessibility for designers workshop. If you are curious, next sessions is remote, 4×2h + Q&A • Mon & Wed, November 6–15 2023. Get your ticket.
Last but not least, next on the conference agenda: November 23-24th, WeyWeyWeb in Malaga, where I will talk about designing beyond the pixel perfection. I'm also running an information architecture workshop on how to design adaptive reusable components.
Craft and cute halloween cats!

I was exhausted when I came back, so I just spent the weekend crafting! I got a blockface kit for my birthday, so I played around with some ink. And, I finished my Halloween cats illustrations. They turned out so nice once printed. Here's a little behind the scene on Instagram on how I make my stickers. And, if you want some, I added them to my sticker buying page.
TL; DNR: the one you should not miss

Hey designers, they're gaslighting you. (18min) Designers are being gaslighted into demonstrating impact, justifying value working just a little harder. My friends, we are being set up to fail in a giant, rotten system. Sara Wachter-Boettcher offers ways to reframe all of this, and stop beating ourselves up for failing to change something that it's not in our control. Seeing her talk about this in Zurich resonated so much with me, I hope the article will resonate with you too.
This week's dataviz

Ho, Intopia updated the WCAG map to add the 2.2 criteria. It's a very nice cheat sheet and visual way to educate about accessibility.
Interesting articles that caught my attention

Design and UX
Accessibility
WCAG 2.2 and what it means for you (17min) a detail list of all the new criteria (and the removed parsing one)
The other interesting reads
Curiosity cabinet: non-design/tech rabbit holes I enjoyed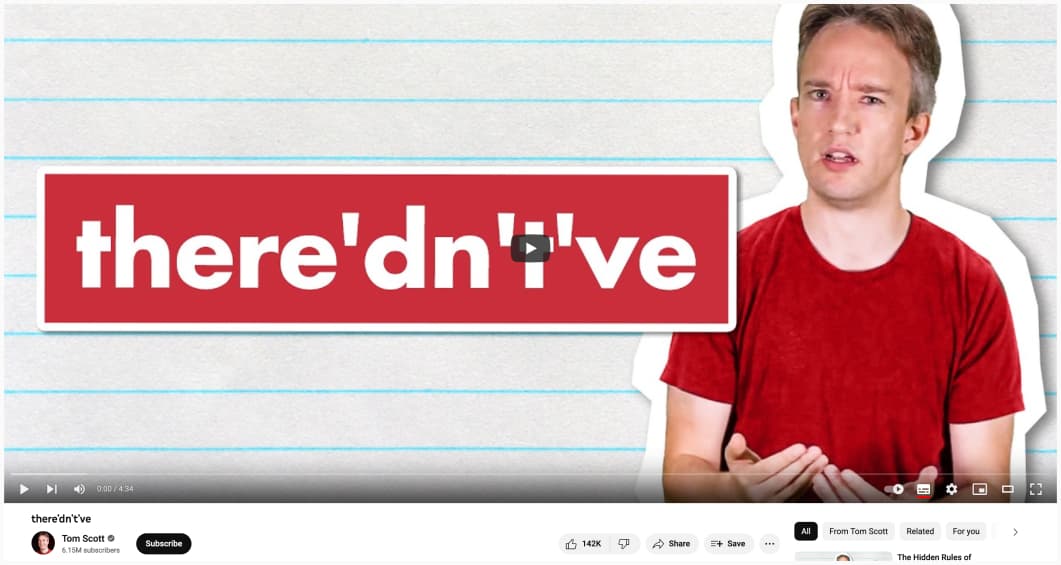 there'dn't've why do some contractions work in the English language, and some don't, let's talk about clitics (yes you read that right). Yup, I'm geeking around languages again this week!
Inspiration: fun experiments, beautiful art, and great ideas

Useful tools & resources

Tutorials

Latest news in the industry