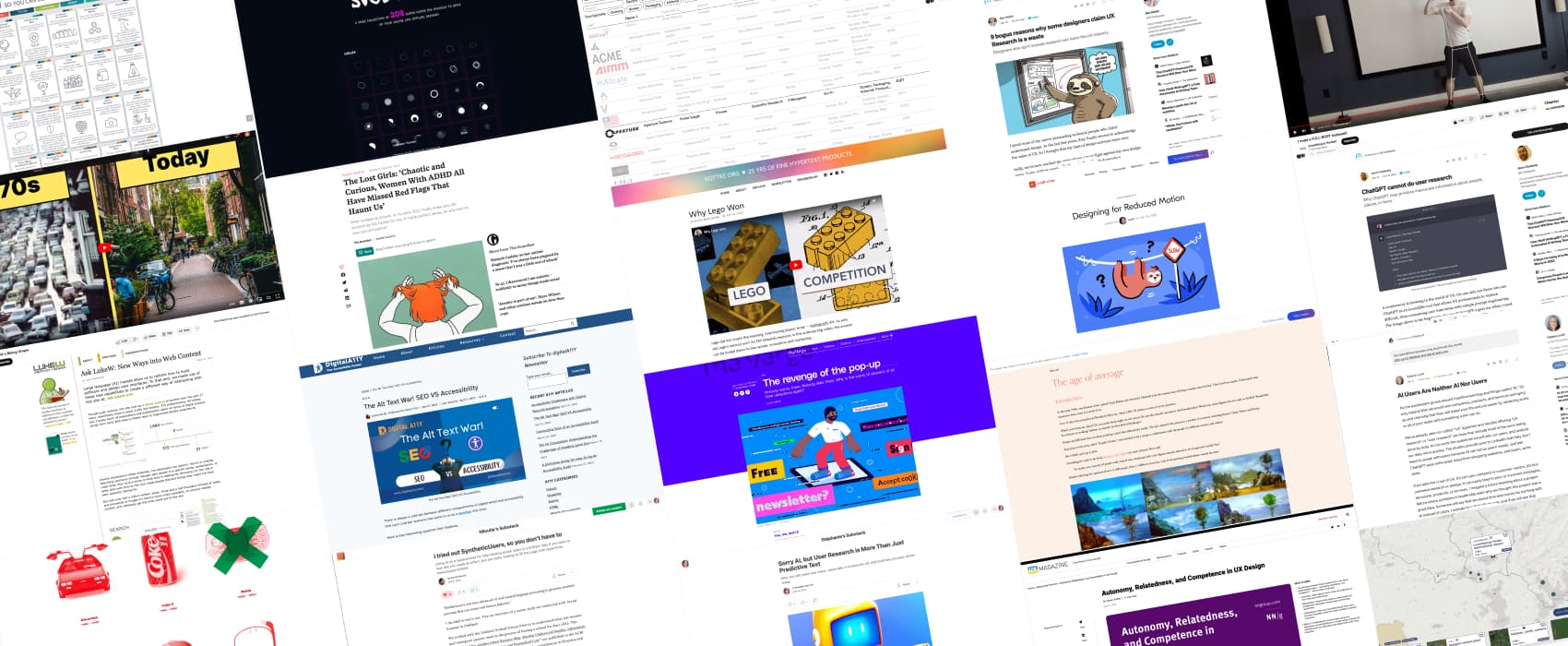 Pixels of the Week – April 23, 2023
Thinking critically about AI generated user research, how LEGO won, ALT SEO vs Accessibility
On Twitter,  LinkedIn, and Mastodon, I share curated articles I read, resources and tools about UX Design, User Research, UI and mobile design, HTML, CSS, the web industry, some processes, some inspiration, etc. This is an archive of everything I shared this week. And some extra links that I decided to only share for the blog readers. Also, subscribe to the newsletter to get notified when those are published!
Now: what I'm currently up to

I decided to give Substack a try, so here we go, you can subscribe to mine. I decided to keep it free for now, and might publish shorter, more opinion articles.
This week was extremely busy. I facilitated 2 sessions of my brand new "Introduction to User Interviews: How to ask good questions" workshop. I might offer more sessions in the future and announce those here and in the Newsletter. I finished my 2 last hours of teaching class with my CAWEB master degree students at university of Strasbourg. And I talked at Women Who Code Salt Lake City about accessibility!
TL; DNR: the one you should not miss

This week, I want us to get critical about replacing user data with AI generated content and calling it user research, so, here are 4 articles to help:
Interesting articles that caught my attention

Design user experience and psychology
Accessibility
Women's health
Curiosity cabinet: non-design/tech rabbit holes I enjoyed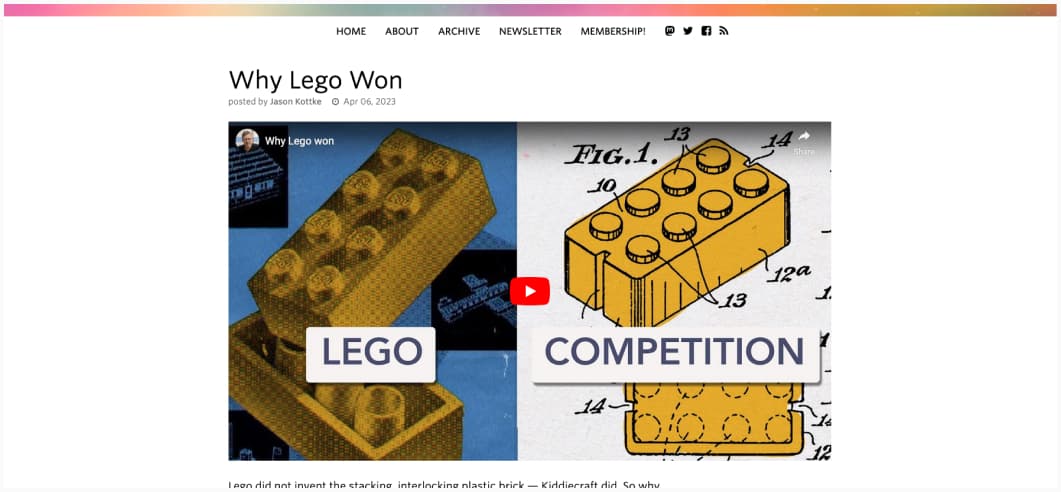 Why Lego Won: LEGO and Kiddiecraft started based on, kind of, the same ideas. But, LEGO tweaked it a little, and brought the awesome bricks we all love to the market. They build, a system that worked together. This is what made their hug success. The success is a mix of bold engineering and good marketing.
Inspiration: fun experiments, beautiful art, and great ideas

Useful tools & resources that will save you time

Videos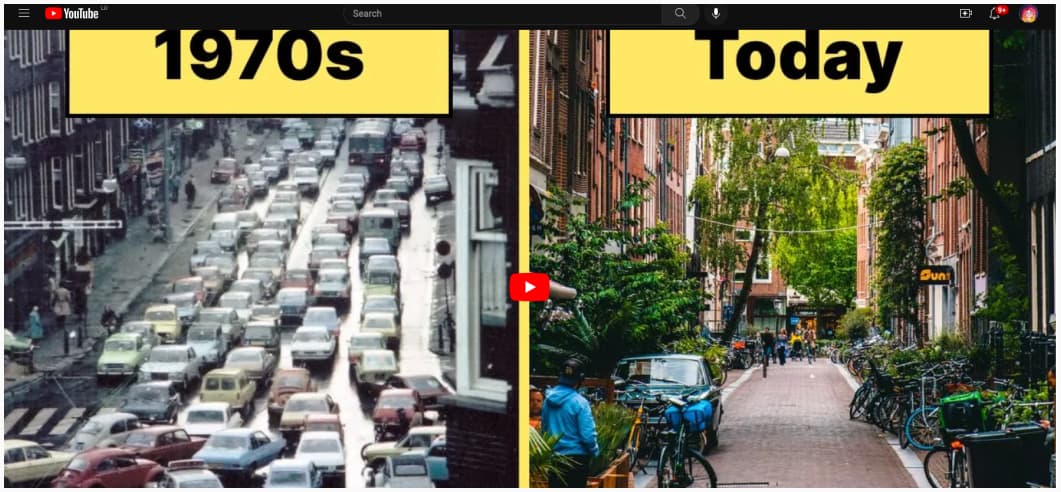 Tutorials
Foundations: accessible names and descriptions: a small tutorial on why and how to use accessibility names