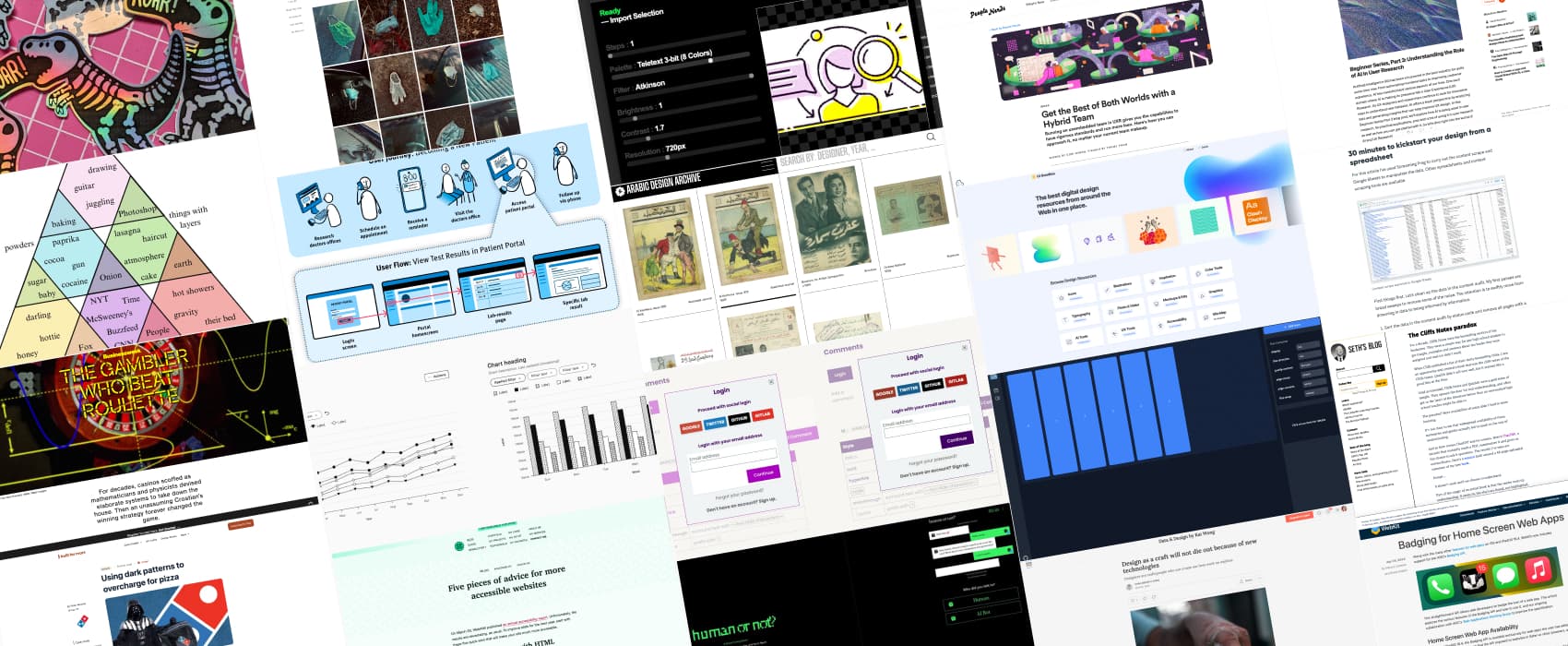 Pixels of the Week – April , 30 2023
This week's dinobsession, PWAs cool news Designer vs or with AI, you chose.
On Twitter,  LinkedIn, and Mastodon, I share curated articles I read, resources and tools about UX Design, User Research, UI and mobile design, HTML, CSS, the web industry, some processes, some inspiration, etc. This is an archive of everything I shared this week. And some extra links that I decided to only share for the blog readers. Also, subscribe to the newsletter to get notified when those are published!
Now: what I'm currently up to
Rooooaaar, I've spent the week playing around with dinosaurs and new craft material. Here's a couple of the fun things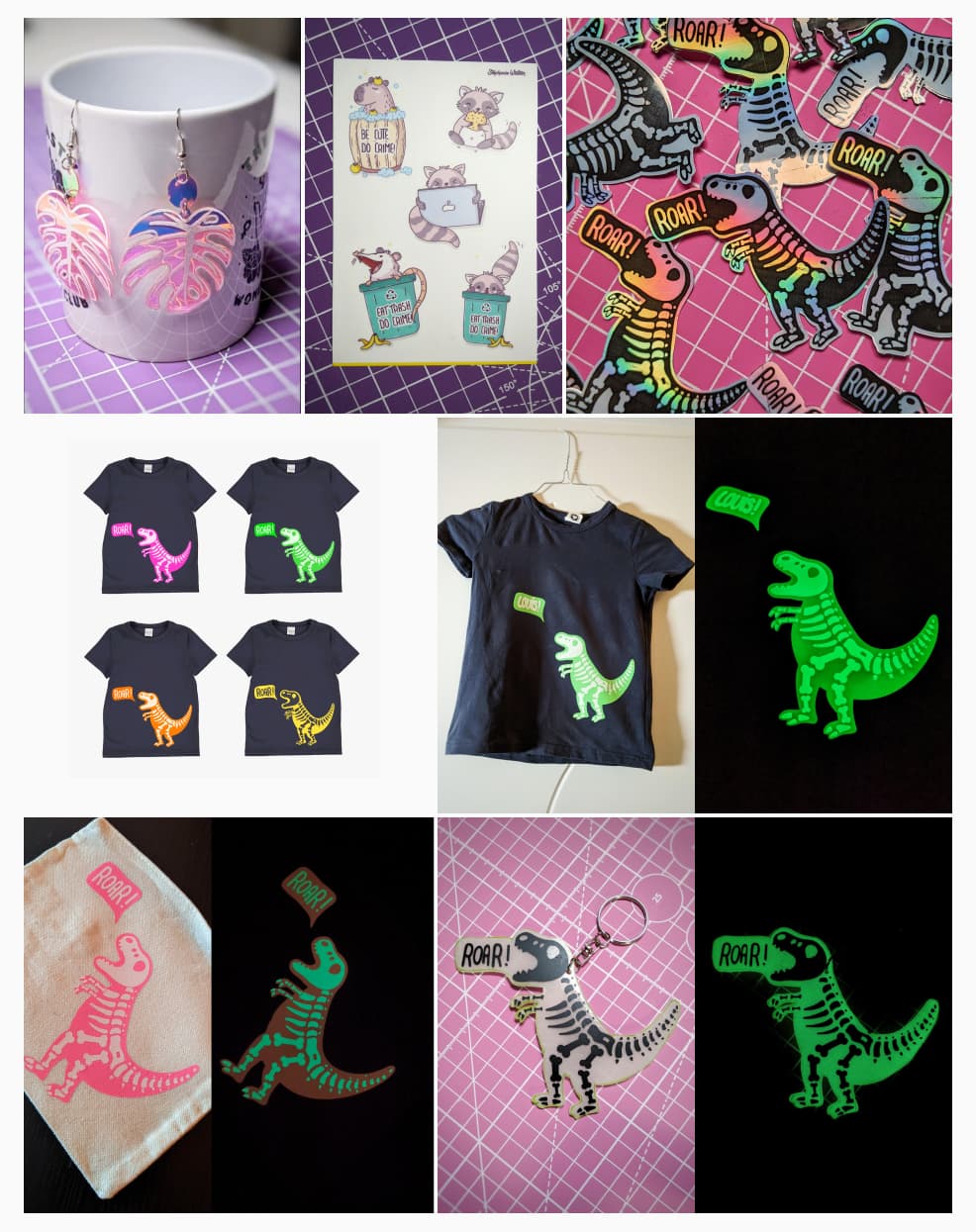 Craft, stickers, moar crafts…
And then the dinobcession…
Meanwhile, I'm also working on some workshop. Kind of. I admit this week was more craft than anything else. But I also feels nice to not to (too) tech related stuff.
TL; DNR: the one you should not miss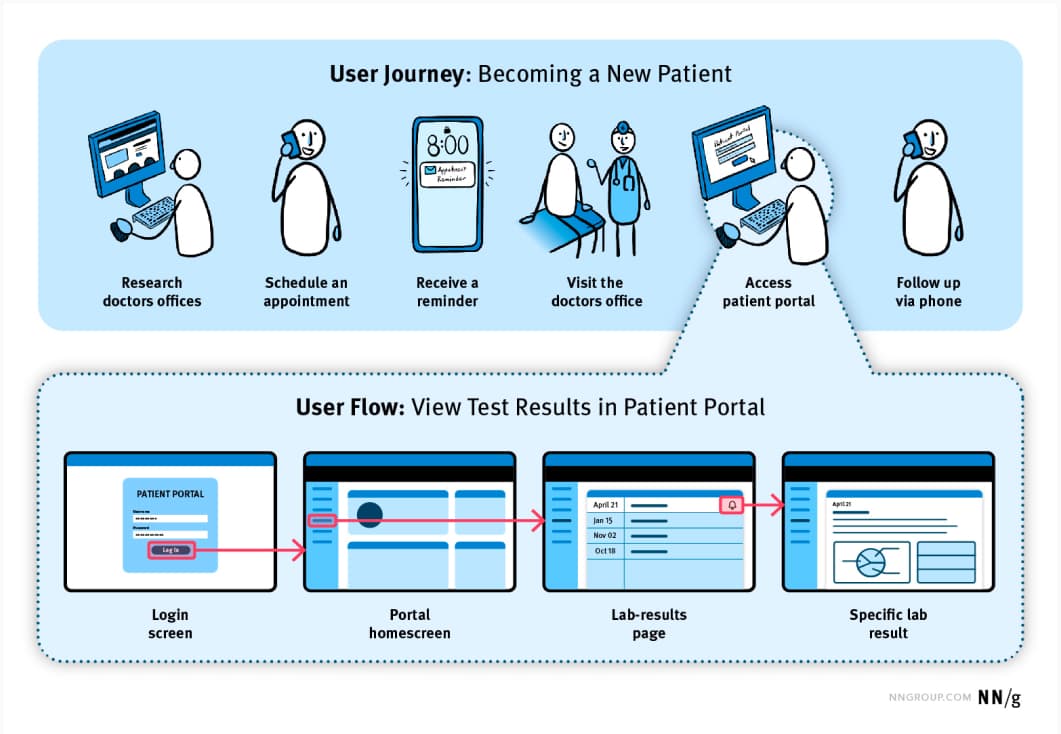 User Journeys vs. User Flows: a nice summary of the difference between the two, I know my students struggle with that at the beginning, so I guess it could help a couple of junior UX designers!
Interesting articles that caught my attention
User research and psychology
Accessibility
Designer vs AI or designer with AI, who knows…
Technology and change
Front-end
Curiosity cabinet: non-design/tech rabbit holes I enjoyed

The Gambler Who Beat Roulette (trigger warning: there is a giant spinning GIF at top of the article): a very long but fascinating article about casino roulette and how someone was able to predict results and won a lot.
Inspiration: fun experiments, beautiful art, and great ideas

Useful tools & resources
Cool and Interesting Videos
Shifting left, or: making accessibility easier by doing it earlier: interesting talk by Hidde de Vries on some tools and techniques to help make the right choice and bake accessibility earlier in your project
Tutorials

Latest news in the industry