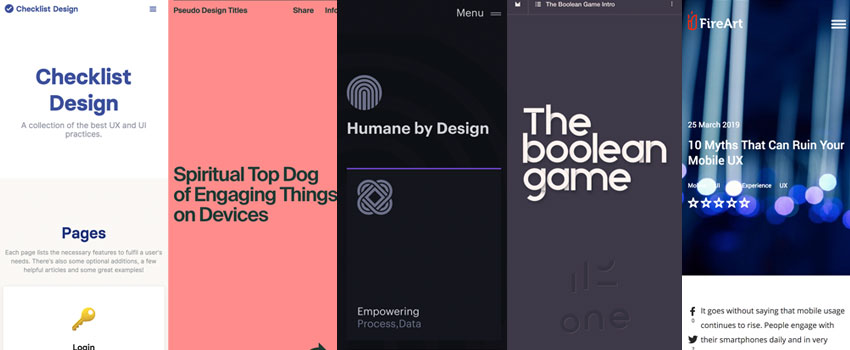 Pixels of the Week – March 31, 2019
Every week I share a list of curated articles, resources and tools about UX, UI and mobile design, Front-End development, HTML, CSS and more…
This week's selection: silly job titles, a game to understand pathfinder tools, a chat pop-up blocker,  better links labels, mobile UX ruined,  UI design checklist, CSS hyphenation, news on iOS 12.2 PWAs, principles for a more ethical design, unknown HTML elements, Front-End and performance, the parallel between UX and boardgames, list of products and services killed by Google, clean CSS and a section block plugin for Gutenberg.
You can follow me on twitter to get a dose of links every days.
I published something
#UX #Method
For those of you speaking French I publish  « Le diagramme café : une méthode simple et efficace qui va réveiller votre UX ! » a short transcript of a talk at Flupa 2018 on a tool that helps build a matrice to better understand and prioritize user needs and expectations.
#SEO #SXO
Also, Myriam Jessier published a nice list of SEO and SXO oriented links on my blog: Myriam's SEO, SXO and everything in between Links – March 2019
TL;DNR the one you should not miss
#Design #Ethic
humanebydesign.com , an online ressource with principles (articles and podcasts) to help you design ethically humane products, and hoooo folks, we NEED such principles, a LOT.
Interesting article
#Product Design
Is Your Product Designed to Be Calm? A scorecard for creating human-centered, anxiety-free solutions, an interesting point system to build better interfaces
#Mobile #UX
10 Myths That Can Ruin Your Mobile UX. Tldnr: your mobile users are not always on the go, they use different devices, you need whitespace and information architecture, design and testing are important and sometimes those users are offline.
#UX #BoardGame
"How playing board games made me a better product designer" Quite true and it works the other way around: we ended up creating a card game with some friends at a gamejam an applied a lot of UX design and design thinking methods 🙂
#Links #Usability
Better Link Labels: 4Ss for Encouraging Clicks: Specific, Sincere, Substantial, Succinct
#CSS
All you need to know about hyphenation in CSS.
#HTML
10 HTML Elements You Didn't Know You Needed – back to the basics 🙂
#UI #Mobile
Tinder's Swiping Was Inspired By Pigeons (video)
#FrontEnd #Performance
Inspiration, fun demos and Great ideas
#Game
The Boolean Game, a fun game to help you understand the pathfinder options in different design tools and how to merge, subtract, etc.
#Fun #Title
Pseudo Design Titles, a generator to help you find your next job title. I will be "Top Assassin of Indeterminate Creative Arts" thanks (this is in case you are wondering why I have this on my twitter / linkedin profile)
#Game
Wow, this is awesome: Alphaputt is an iOS game where typography meets crazy golf
News in the industry
#PWAs
What's new on iOS 12.2 for Progressive Web Apps
Useful tools and plugins that will make your life easy
#Design #Checklist
We all love a good checklist, it helps us make sure we didn't forget anything, so here are some UI design checklists (with a few usability tips as well)
#StockPhotos
The best list of free stock photo images for commercial use
#Google
Killed by Google, a list of products and services kill by Google. I don't see the Physical Web on the list, does this means there's still a chance? Also, I'm pretty sure we could do the same for Microsoft, RIP Sunrise and Skype.
#CSS
DropCSS – A simple, thorough and fast unused-CSS cleaner
#WordPress #Gutenberg
A plugin that does one job and it does it perfectly: Section block for Gutenberg, if you need to create some containers in your WordPress editor 🙂
#Crappy UX #Chat #Tool
We create crappy web experience for our users, then smart people build extensions for make this web experience less crappy. Meet "Hello, Goodbye!" a Chat popup blocker