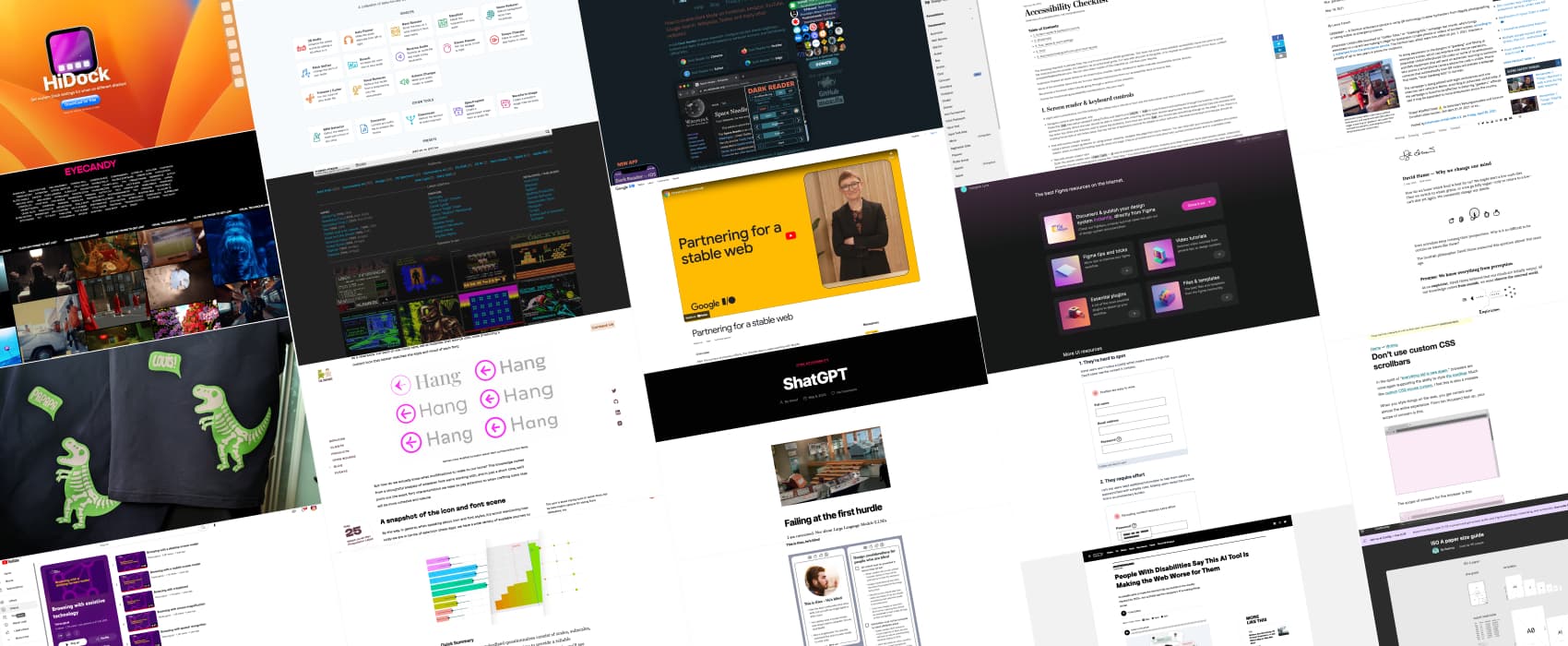 Pixels of the Week – May 14 , 2023
Accessibility issues with AI tools, Google I/O webplatform news and retro games
On Twitter,  LinkedIn, and Mastodon, I share curated articles I read, resources and tools about UX Design, User Research, UI and mobile design, HTML, CSS, the web industry, some processes, some inspiration, etc. This is an archive of everything I shared this week. And some extra links that I decided to only share for the blog readers. Also, subscribe to the newsletter to get notified when those are published!
Now: what I'm currently up to

I'm preparing some stickers for the participants of my accessibility workshop. And, I decided to create a second "glow in the dark" dino shirt, for my dad, so that he can match with my nephew!
I was invited to a Twitter Space Google I/O as GDE web platform and discussed, among other things, new features coming to the web. I'm happy to see we go towards more user-centric, inclusive & accessible experiences with a lot of new CSS features and APIs. We need to embrace that flexible nature of the web. The way our site is displayed changes based on different media features (media queries, container queries, prefers-reduced motion, prefers-contrast, inverted-colors, etc.), viewport size, zoom level, etc. All of those are triggered by the user situation and preference. Every user will see, use, experience, navigation through a small variation of that site. It's really time to let go the pixel perfect mockup. I also would love it, if more designers could start getting interested into all those new features and in how to use them for a greater experience. You don't need to learn to code. But, understanding what a browser can do will for sure help build better, more user-centric experiences in the next couple of years. So, yeah, I'm super happy to see where the web platform is going those days.

Interesting frameworks and concepts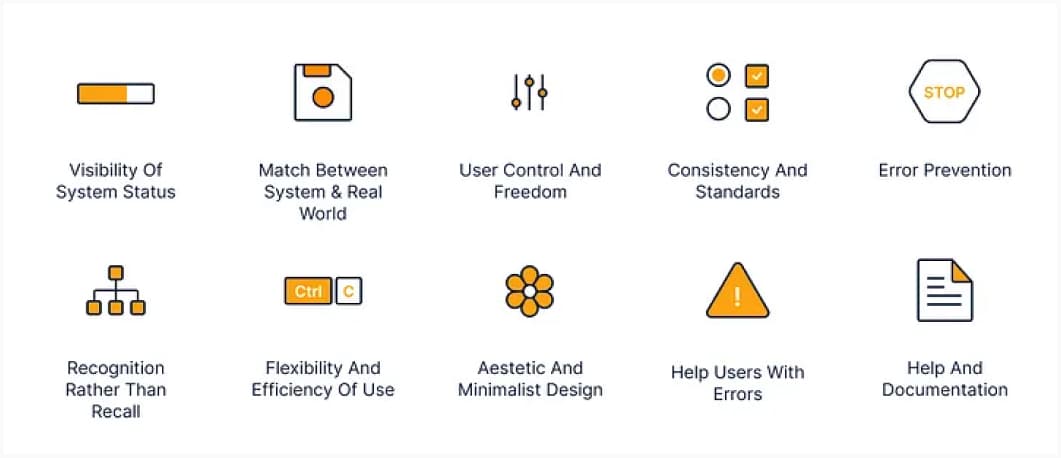 8 mental model design heuristics: interesting heuristics to help with learnability of a design. Text version of the table is available on google doc
TL; DNR: the one you should not miss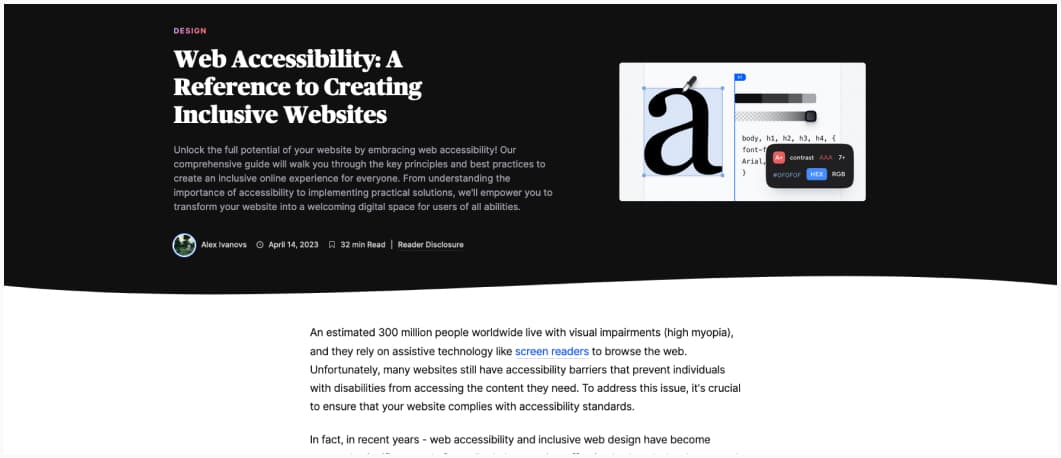 A Reference to Creating Inclusive Websites: a list of what you can do, test and need to be careful about when building accessible sites. In the end, it's not that hard, if you start including this from the start.
Interesting articles that caught my attention

UX design, research, and fonts
Accessibility and inclusive design
Psychology
David Hume — Why we change our mind : interesting article on the concept of deduction vs induction, cause, and effect and how we try to predict things
More on AI and chatGPT
Cool news from Google I/O

This week we had the Google I/O. I selected a couple of talks and news I'm really happy and excited about for you:
Curiosity cabinet: non-design/tech rabbit holes I enjoyed

German EMS uses QR technology to discourage illegal photography at emergency scenes: that's actually super smart, "Johanniter-Unfall-Hilfe placed QR codes on some of its ambulances and EMS equipment that will send an automatic warning to someone who points a smartphone camera where the code is visible."
Inspiration: fun experiments, beautiful art, and great ideas

Useful tools & resources

Cool and Interesting Videos

Latest news in the industry