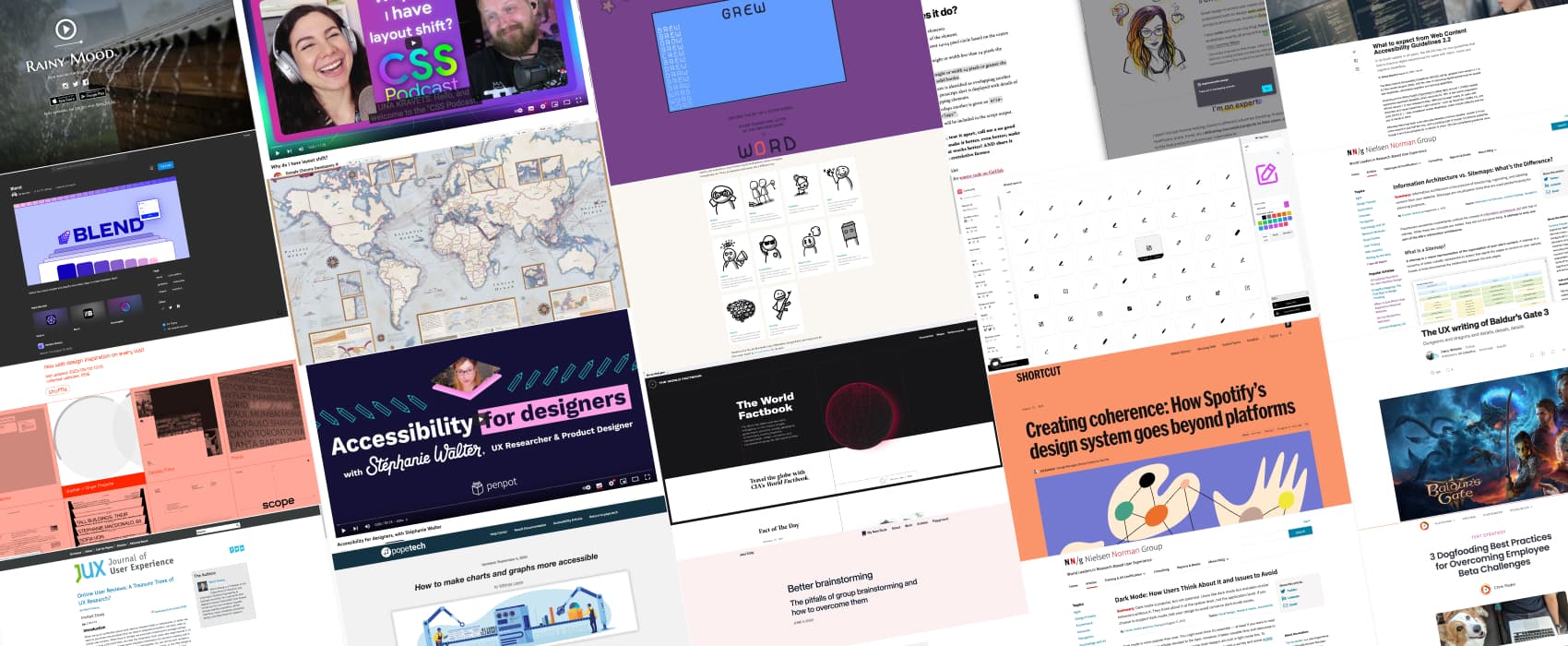 Pixels of the Week – September 10, 2023
Personas non grata, WCAG 2.2 finally coming and some cool dataviz
On Twitter, LinkedIn, and Mastodon, I share curated articles I read, resources and tools about UX Design, User Research, UI and mobile design, HTML, CSS, the web industry, some processes, some inspiration, etc. This is an archive of everything I shared this week. And some extra links that I decided to only share for the blog readers. Also, subscribe to the newsletter to get notified when those are published!
Now: what I'm currently up to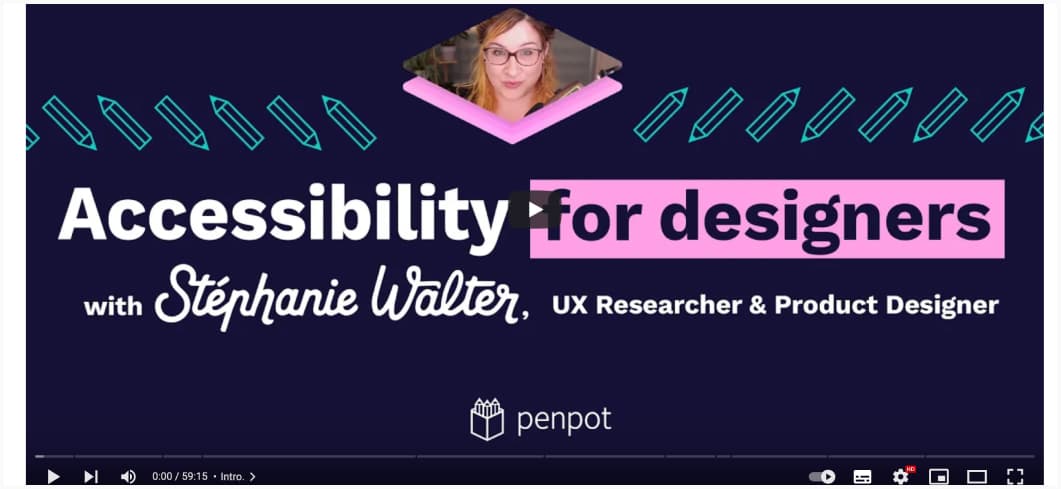 In case you missed it, I collaborated with Penpot to bring you a 1h introduction on how and where designers can have the biggest impact on Accessibility within a product.
I also created a template that you can find in the library, to help you document accessibility, with ready to use documentation components.
I will also be remotely talking about "Designing beyond the happy path" at Smashing Meet next Thursday. It's a free and online meetup with 3 talks (me, Marco-Christian Krenn and Chiara Aliotta) and a panel discussion at the end.
TL; DNR: the one you should not miss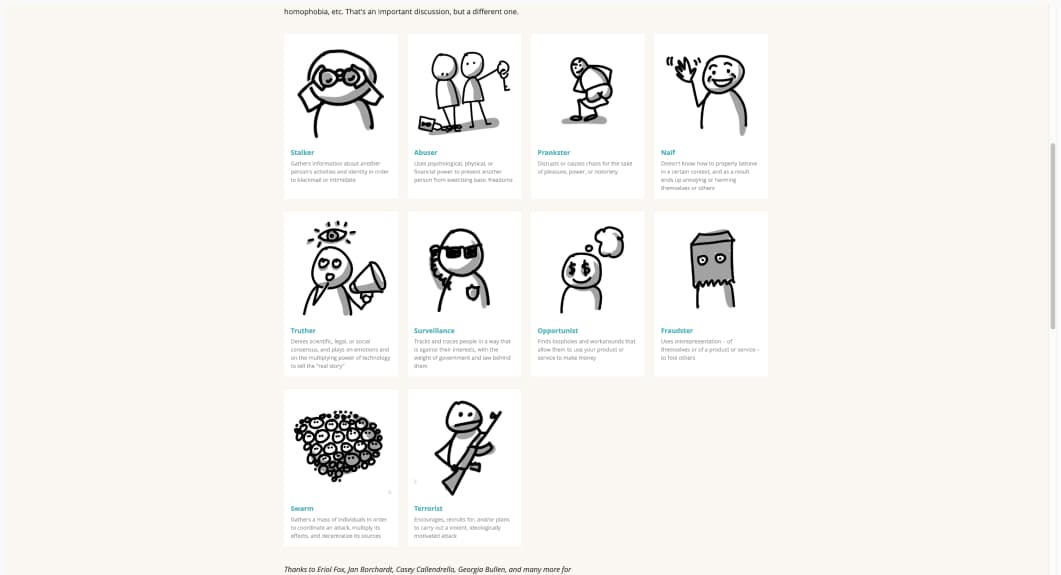 Personas non grata: 10 type of people you probably don't want in your product or service, but who are likely to find their way in any way. Those will help you design beyond the "ideal condition"
Interesting articles that caught my attention

Curiosity cabinet: non-design/tech rabbit holes I enjoyed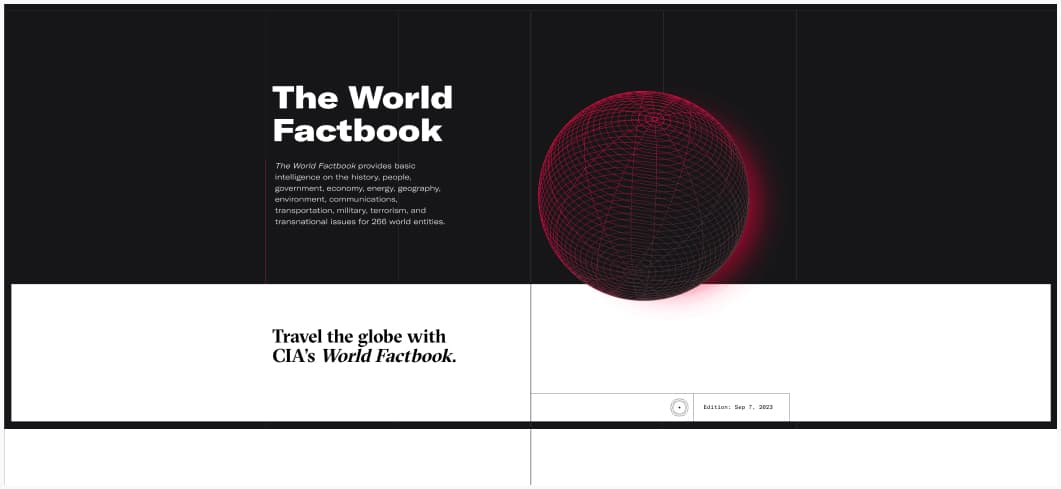 The World Factbook: basic intelligence on the history, people, government, economy, energy, geography, environment, communications, transportation, military, terrorism, and transnational issues for 266 world entities. For example, Luxembourg!
Inspiration: fun experiments, beautiful art, and great ideas

Useful tools & resources

Tutorials & technical articles

Latest news in the industry
What to expect from Web Content Accessibility Guidelines 2.2: a very brief summary of what's coming to WCAG 2.2, and I'm super happy there are more criteria for people with cognitive disabilities, we really needed those as well. If you need a longer, more detailed version: WCAG 2.2 — It's finally here