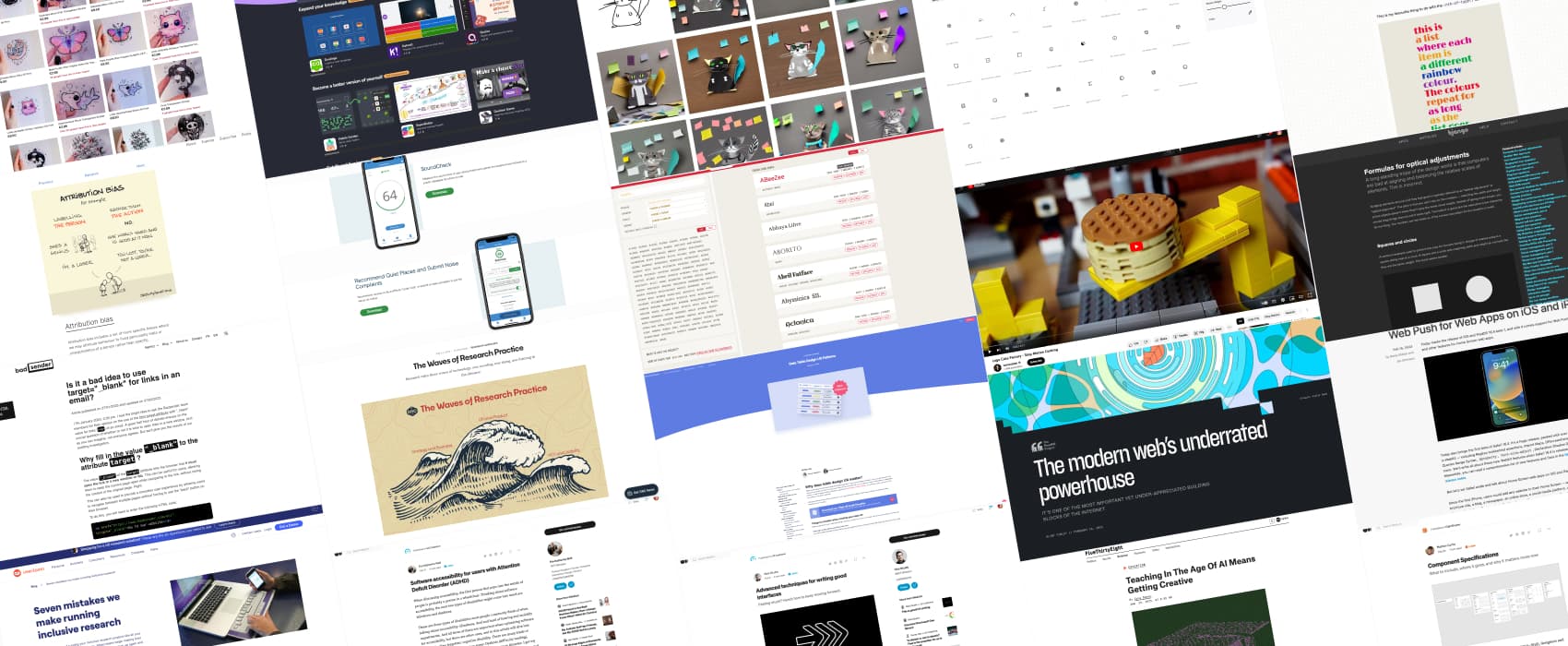 Pixels of the Week – February 26, 2023
Tables, optical alignments and cats making lego pancakes!
On Twitter,  LinkedIn and Mastodon, I share curated articles I read, resources and tools about UX Design, User Research, UI and mobile design, HTML, CSS, the web industry, some process, some inspiration, etc. This is an archive of everything I shared this week. And some extra links that I decided to only share for the blog readers. Also, subscribe to the newsletter to get notified when those are published!
#Now – what I'm up to

Yeah, the video for "Scaling accessibility through design systems", the panel where Geri Reid, Lauren Beatty and I talk about accessibility and Design Systems is available, in case you missed the live (or want to rewatch).
Some people asked me why I don't open links in new tab on my blog, so I added an entry in the FAQ. In short: live users the choice and not annoy screen reader users. I've also spent a nice Friday afternoon doing craft with some friends, so I've almost finished vectorizing the raccoons.
TL;DNR the one you should not miss

Working in enterprise UX, tables is the number one UI pattern I use again and again. PencilPaperLabs got some great advice to design better tables: Data Table Design UX Patterns
Interesting articles

All the design stuff: UX research, UX writing, inclusive design, design systems, game UX, etc.
CSS and HTML good reads:
A little bit of AI content
Inspiration, fun experiments and great ideas

Useful tools and resources that will make your life easy

Videos

Tutorials

News in the industry

🥳 I'm so happy about this, we finally get to do web push notifications for iOS and iPadOS, Yeahy!!! Also, support for badging API makes this even better.