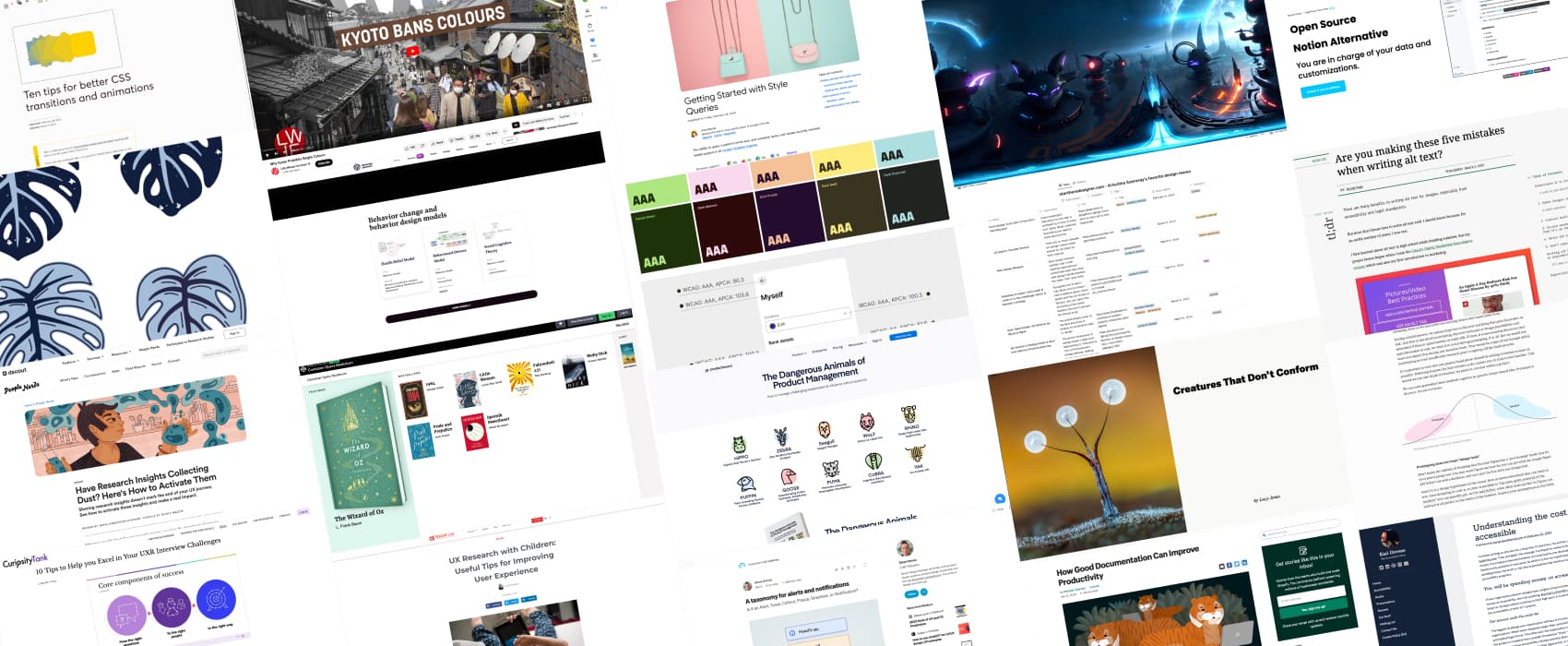 Pixels of the Week – March 12 , 2023
Beautiful accessible color palette, alerts & notifications & the wonderful world of slime mold
On Twitter,  LinkedIn and Mastodon, I share curated articles I read, resources and tools about UX Design, User Research, UI and mobile design, HTML, CSS, the web industry, some process, some inspiration, etc. This is an archive of everything I shared this week. And some extra links that I decided to only share for the blog readers. Also, subscribe to the newsletter to get notified when those are published!
Now: what I'm currently up to

First, I wanted to thank everyone who answered the preference test. You gave me super interesting insights on how to improve this newsletter (and the blog version) every more. So, thank you thank you!! I'm reworking a little bit the sections titles, and I'm adding a new "Curiosity cabinet" section for the cool rabbit holes that are not design or tech oriented.
I've seen accessibility listed as UX trends for the last 4 years, yet, most sites are not, most people don't care. It's about time we turn the trend into something else than inspirational articles, and start, doing the work? Yes, I'm a little bit tired of all talk zero action. So, I put together a list of resources to help you get started on Twitter and LinkedIn and Mastodon. This is just the tip of the iceberg, I'm preparing a much bigger list of resources to help designers (but also developers) get started with building more accessible products.
On the craft side: I'm starting a new craft project: space monstera paper plants. You can follow the process in Twitter and Mastodon.
TL;DNR: the one you should not miss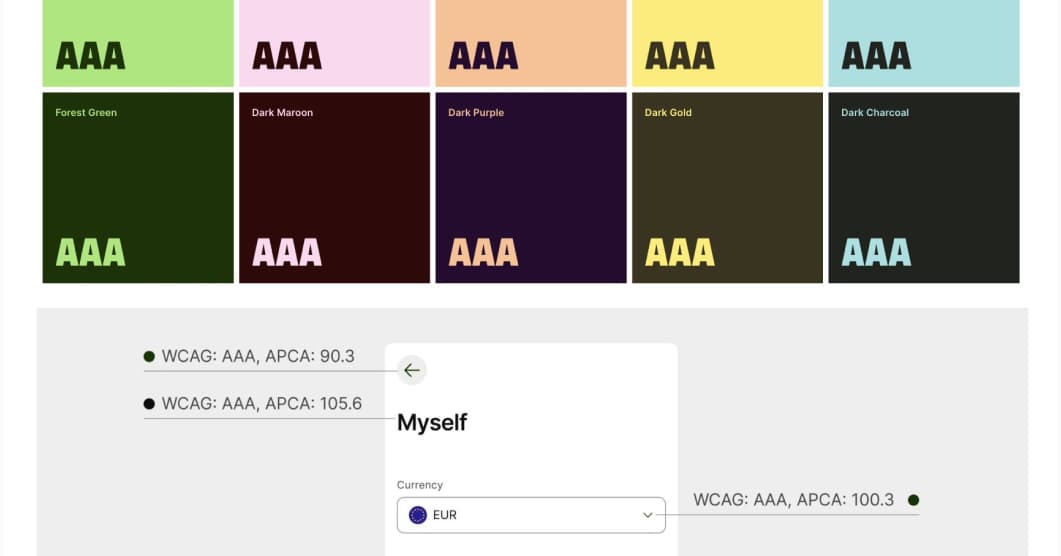 Accessible But Never Boring: Wise rebranding is not only beautiful, but those vibrant color combinations also follow WCAG and APCA color guidelines
Interesting articles that caught my attention this

UX research, design, job interviews, documentation and more:
A little bit of accessibility:
Some AI content, because it's hard not to read anything about it those days:
Curiosity cabinet: non design/tech rabbit holes I enjoyed

Inspiration: fun experiments, beautiful art and great ideas

Useful tools & resources that will save you time

Videos
Tutorials

Latest news in the industry