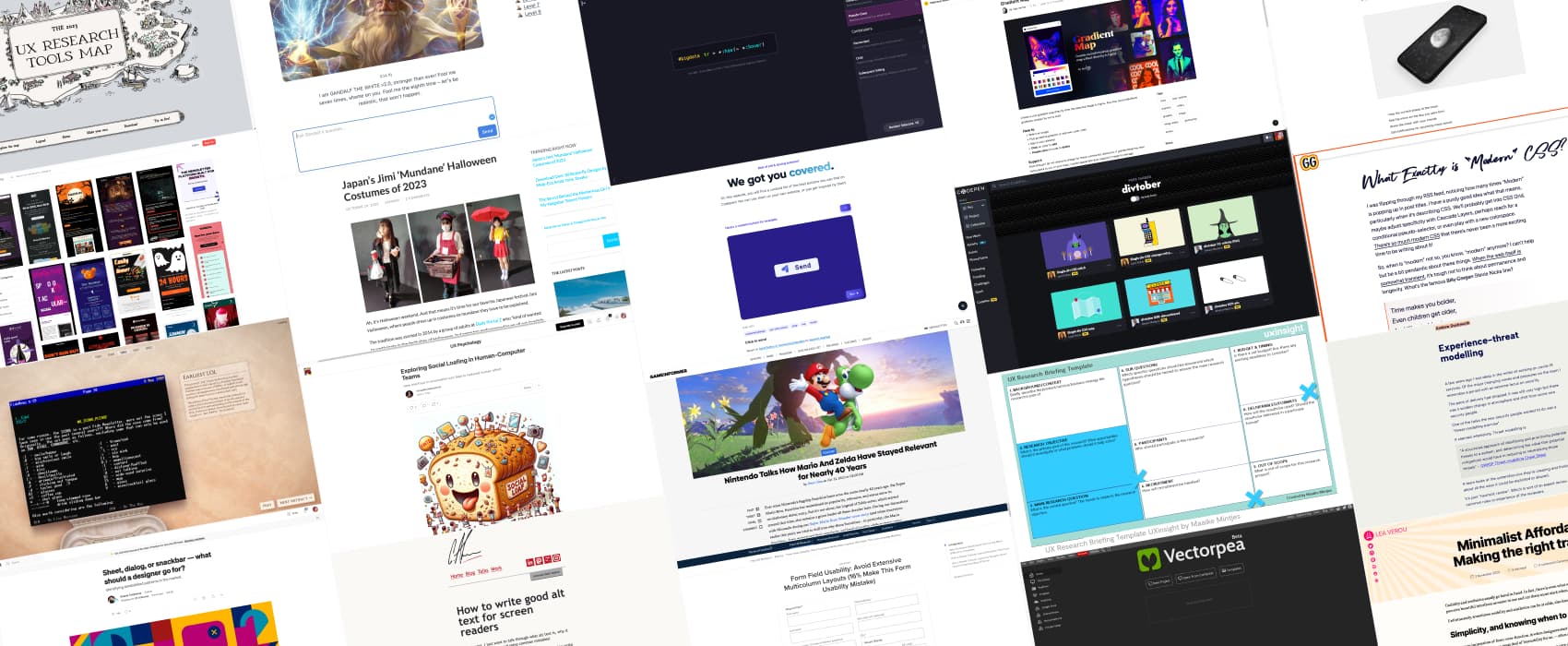 Pixels of the Week – November 12, 2023
UX research brief, the internet artifact museum and a few cool buttons
On Twitter, LinkedIn, and Mastodon, I share curated articles I read, resources and tools about UX Design, User Research, UI and mobile design, HTML, CSS, the web industry, some processes, some inspiration, etc. This is an archive of everything I shared this week. And some extra links that I decided to only share for the blog readers. Also, subscribe to the newsletter to get notified when those are published!
Now: what I'm currently up to
This week and next week, I'm running my Accessibility for Designers workshop. 40 participants registered, I'm super happy. The group is amazingly nice, great discussions, it's been very nice 2 first sessions, looking forward to tomorrow and Wednesday's sessions. I'm also preparing a couple of more templates to help people digest that content, so stay tuned for more accessibility cheatsheets!

Also, while preparing this, I updated my my "Designer's Guide to Documenting Accessibility & User Interactions" article with the content of the latest version of my talk! It took 4 hours, just for the update. To be honest, this article is not 4 hours of work in total, it's more like, 50 hours. It's based on a talk I created and that's the amount of time it takes to research the talk, create the slides and turn them into an article. Then, that talk was updated and update again in 2023. The 4h mentioned is "just" updating the article based on the new content of the talk (aka, technical).
Interesting frameworks and concepts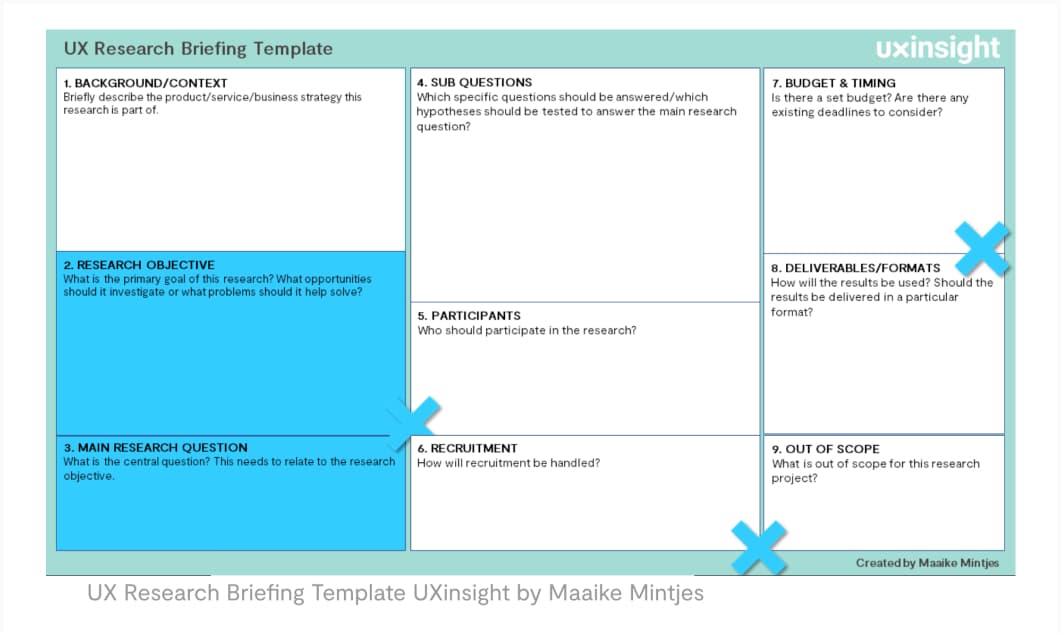 UX Research Briefing Template: a A4 template, by Maaike Mintjes, to help prepare your research, from background to main objective, research question, participants, deliverables, etc. Aka, a condensed version of a research plan. Love it.
TL; DNR: the one you should not miss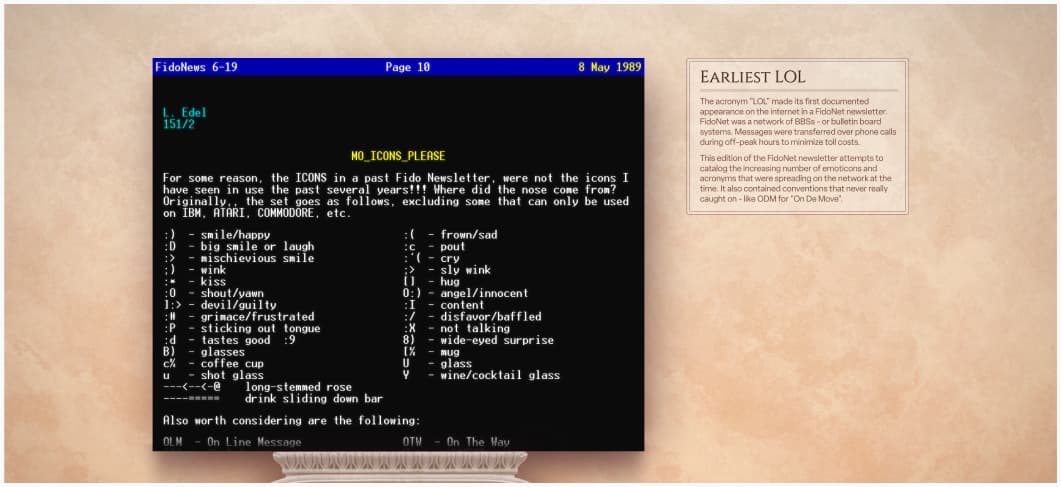 Internet artifacts: an online museum dedicated to the history of internet, with artifacts such as the first mp3 song, the first pizza delivery site, and more.
Interesting articles that caught my attention
Curiosity cabinet: non-design/tech rabbit holes I enjoyed
Japan's Jimi 'Mundane' Halloween Costumes of 2023: a collection of pictures from Japanese festival Jimi Halloween, where people dress up in costumes so mundane they have to be explained. And those are GOOD.
Inspiration: fun experiments, beautiful art, and great ideas
Useful tools & resources
Accessibility Tutorials