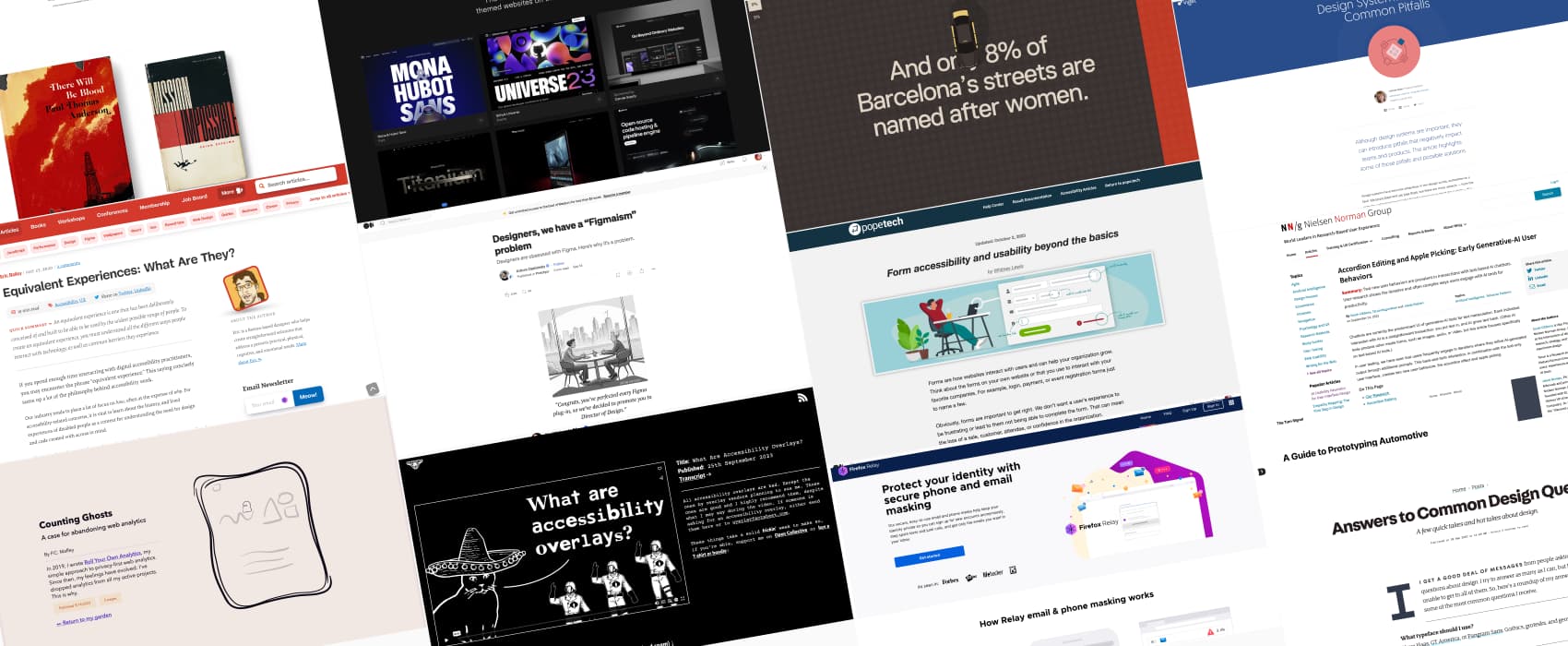 Pixels of the Week – October 8, 2023
Tools vs skills, where to buy a giant animatronic and dark theme inspiration
On Twitter, LinkedIn, and Mastodon, I share curated articles I read, resources and tools about UX Design, User Research, UI and mobile design, HTML, CSS, the web industry, some processes, some inspiration, etc. This is an archive of everything I shared this week. And some extra links that I decided to only share for the blog readers. Also, subscribe to the newsletter to get notified when those are published!
Now: what I'm currently up to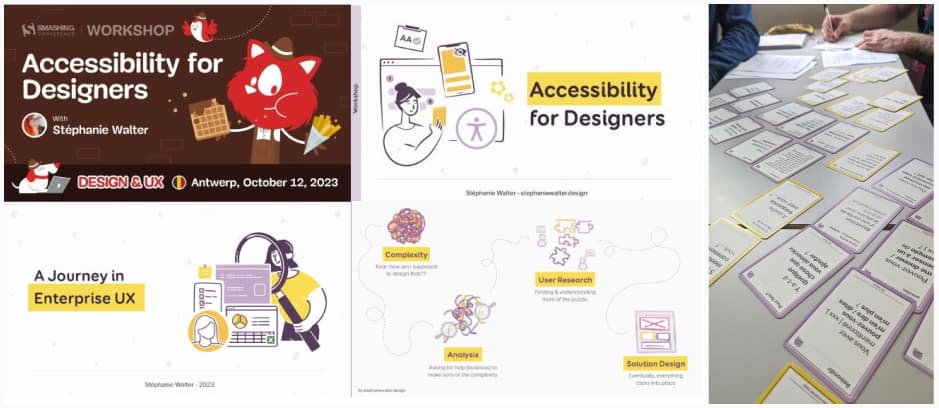 I had a great time at ParisWeb last week, facilitating a workshop on user interview with my interview cards.
This week, I'll be in Antwerp at Smashing Design & UX. I will attend Vitaly's workshop on Monday, I'll speak about enterprise UX on Tuesday. And on Thursday, I'm running my accessibility for designers workshop, where we'll talk about what designers need to know and how you can document and annotate mockups.
TL; DNR: the one you should not miss

Designers, we have a "Figmaism" problem (3min): great reminder that Figma is just a tool, your Figma skills are good enough, time to focus on other skills for your career if you want to grow: presenting design, mentoring, providing feedback, improving hiring process, taking ownership on initiatives, understanding business value, etc.
Interesting articles that caught my attention

Design and User Experience
AI
Accessibility
Curiosity cabinet: non-design/tech rabbit holes I enjoyed

Ten weird things you can buy online (and why you would): I'm totally up for the giant animatronic if you are my friends.
Inspiration: fun experiments, beautiful art, and great ideas
Useful tools & resources

Cool and Interesting Videos

What Are Accessibility Overlays? Another great video by Heydon Pickering on why accessibility overlays won't solve your website's accessibility problems. Let's hope he won't get sued too.