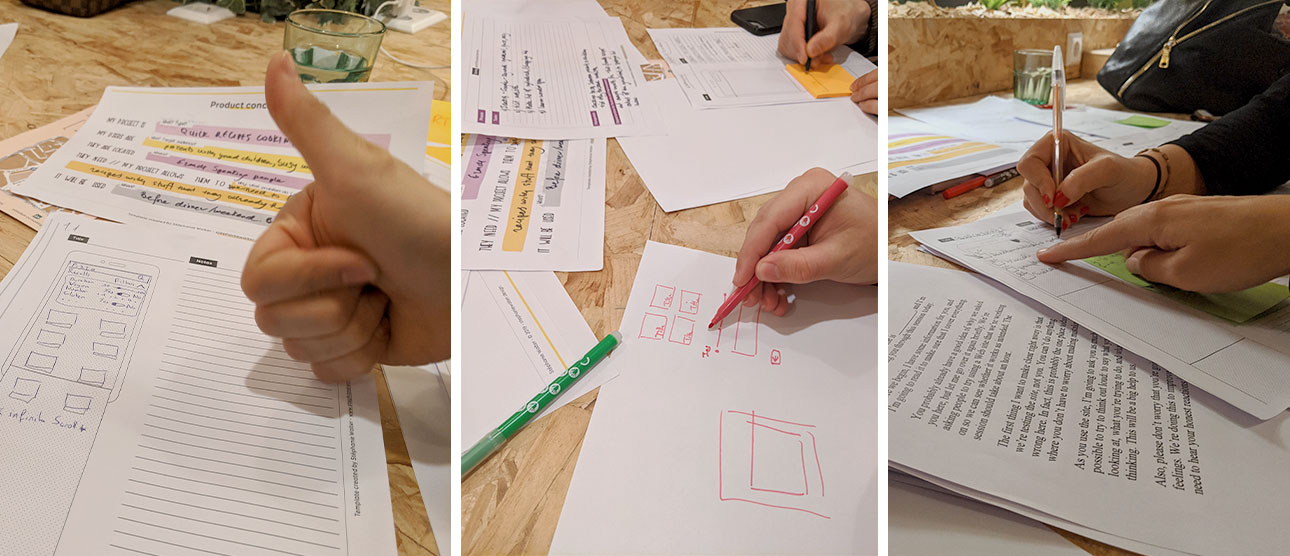 User Experience – Starter Crash Course for Startups
A few days ago I facilitated a series of two evenings of workshop on for WIDE, Women in Digital Empowerment in Luxembourg. This workshop is was called "User eXperience – starter crash course". The audience was a nice mix between students and entrepreneurs with a project/ website. The goal was to help them discover how to build a product with a user centric approach and why companies should focus on users needs and talk to their potential users as soon as possible. In this article, you will find the slides of the workshop.
From product definition to guerrilla testing
I started my workshop with an introduction to help participants understand some of the different  "flavours" of design: visual design, user interface (UI) design and of course user experience (UX) design.
Participants then worked in groups on a small project that lead them through different aspects of building a user centric product. We started with some tips to define clear product definition. Then the groups discovered the basics of user research: different techniques to get to know their users even on a small budget. Participants where then encouraged to interview some people and given some interview data to help them build a user journey map for their product. This map helped them identify main user goals but also potential pain-points in their product. Based on this map participants where able to create a user flow: a prototype of the path taken by the user to complete the main task in their product. Based on that flow, participants had a list of the main pages they needed and where able to create some mobile paper prototypes of those pages. Last but not least, participants then tested those quick "paper prototypes" in a guerrilla usability testing sessions with other participants player the role of the users.
The goal of this workshop is of course not to build the perfect product, but for participants to learn about UX jargon, experiment with UX methods that will  help them build
The slides
If you are curious you can find the slides I used for the workshop here. On top of those slides, I also give participants some cheat-sheets to help them with each exercice.

Interested in such a workshop?
If you are interested to get such a workshop for your company or your event, shoot me an email and we'll figure out something!