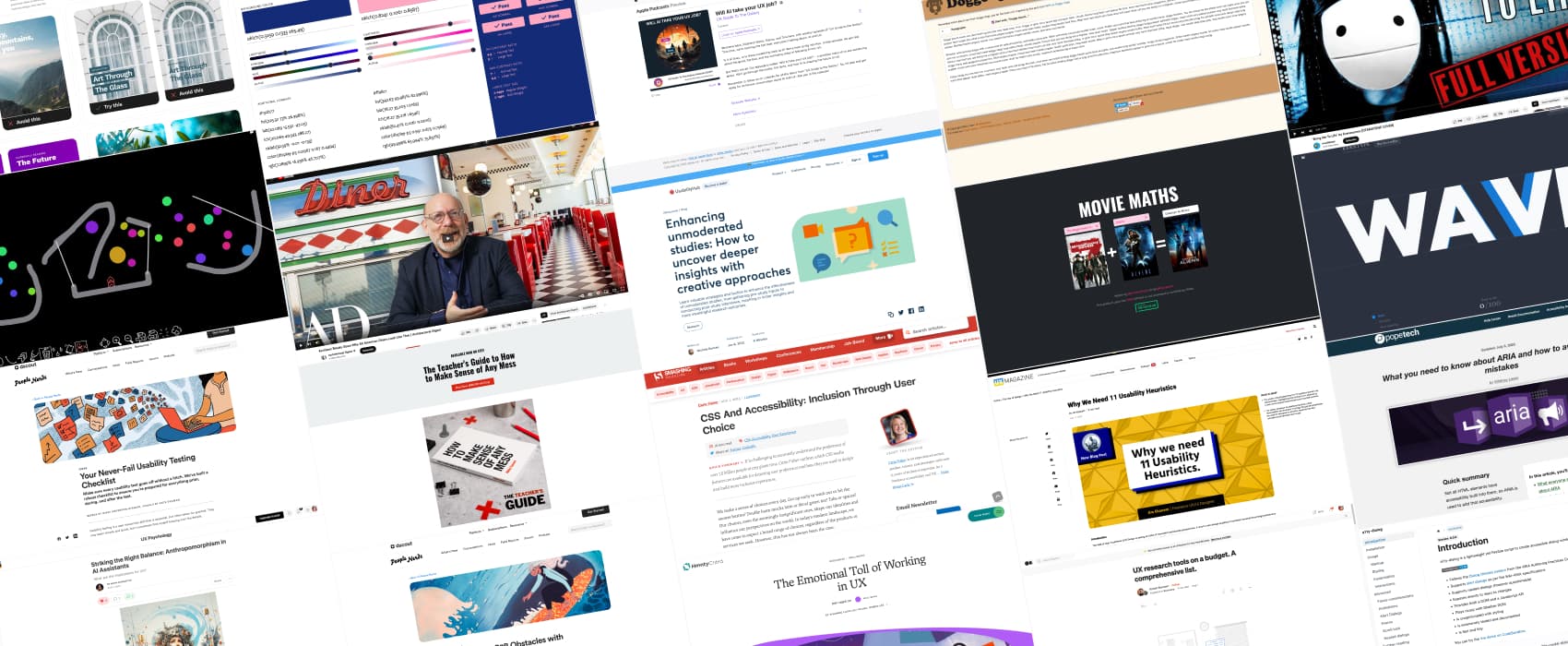 Pixels of the Week – August 13 , 2023
Teaching Information Architecture, usability testing checklist & a fun movie tool
On Twitter, LinkedIn, and Mastodon, I share curated articles I read, resources and tools about UX Design, User Research, UI and mobile design, HTML, CSS, the web industry, some processes, some inspiration, etc. This is an archive of everything I shared this week. And some extra links that I decided to only share for the blog readers. Also, subscribe to the newsletter to get notified when those are published.
Now: what I'm currently up to
On August 31, I'll be talking in Zurich at Front Conference about accessibility and how documenting accessibility can help push it forward in projects and build more inclusive products.
On September 14, I'll be remotely talking at the Smashing Meets Magical UX meetup. It's free and online.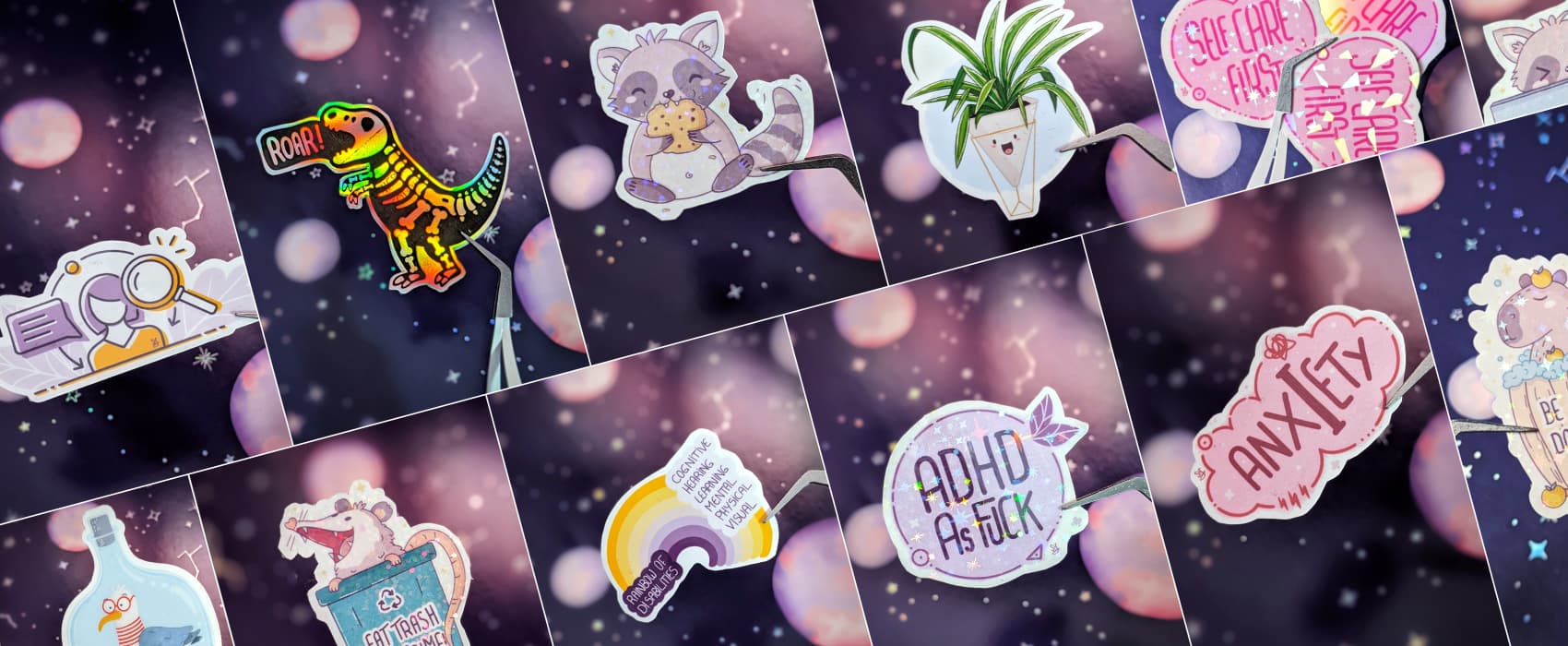 A couple of people asked how to get some stickers from me. I don't have an official shop, but I put together a list of what I have in stock. If you are interested in one of those cuties, check this page, and let me know (DM or contact form). If you are curious about the behind the scenes and how I sometimes mess up stickers too, I posted a couple of the last epic fails on Twitter and Mastodon.
A great book (and a discount code)
The Teacher's Guide to How to Make Sense of Any Mess: Abby Cover wrote a must-have manual to help you teach information architecture. It comes with slides and suggested assignments, you can re-use, to teach information architecture. Worth every dollar! Also, Abby was nice enough to give my readers a coupon code. So, add the code "PIXELS" at checkout, for a 15% discount on her book (and Etsy shop).
(this is not sponsored, I'm not making any money from the sales, I'm just happy to help promote awesome people's work and get you a discount along the way)
Interesting articles that caught my attention

User research and UX design
Accessibility
Curiosity cabinet: non-design/tech rabbit holes I enjoyed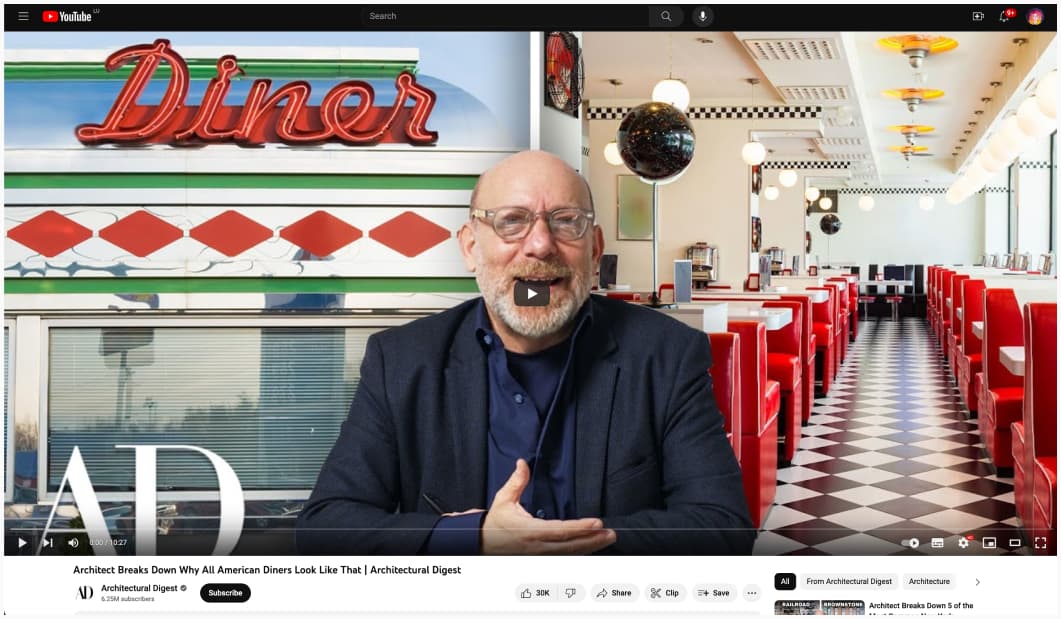 Architect Breaks Down Why All American Diners Look Like That: did you know that the design of American dinners are based on the necessity to eat in a train? The counter, the seats, the open kitchen, etc.
Inspiration: fun experiments, beautiful art, and great ideas

Useful tools & resources
Cool and Interesting Videos & Podcasts

Tutorials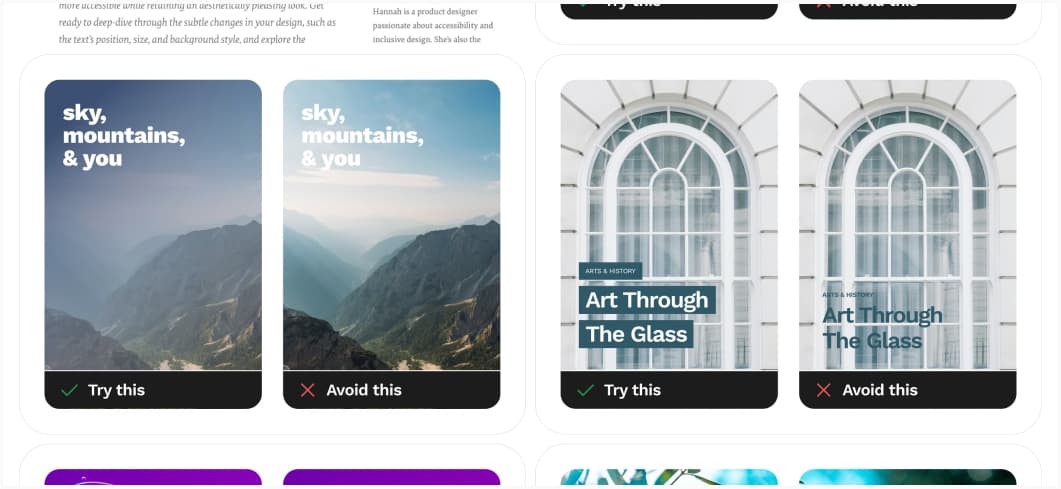 Designing Accessible Text Over Images: 5 techniques when you want to have text over images: shadow overlay, scrim overlay (semi transparent), colored background, find a space with sufficient contrast ratio, blurred background. (I'm not sure all the examples in the wild have sufficient ratio, though)