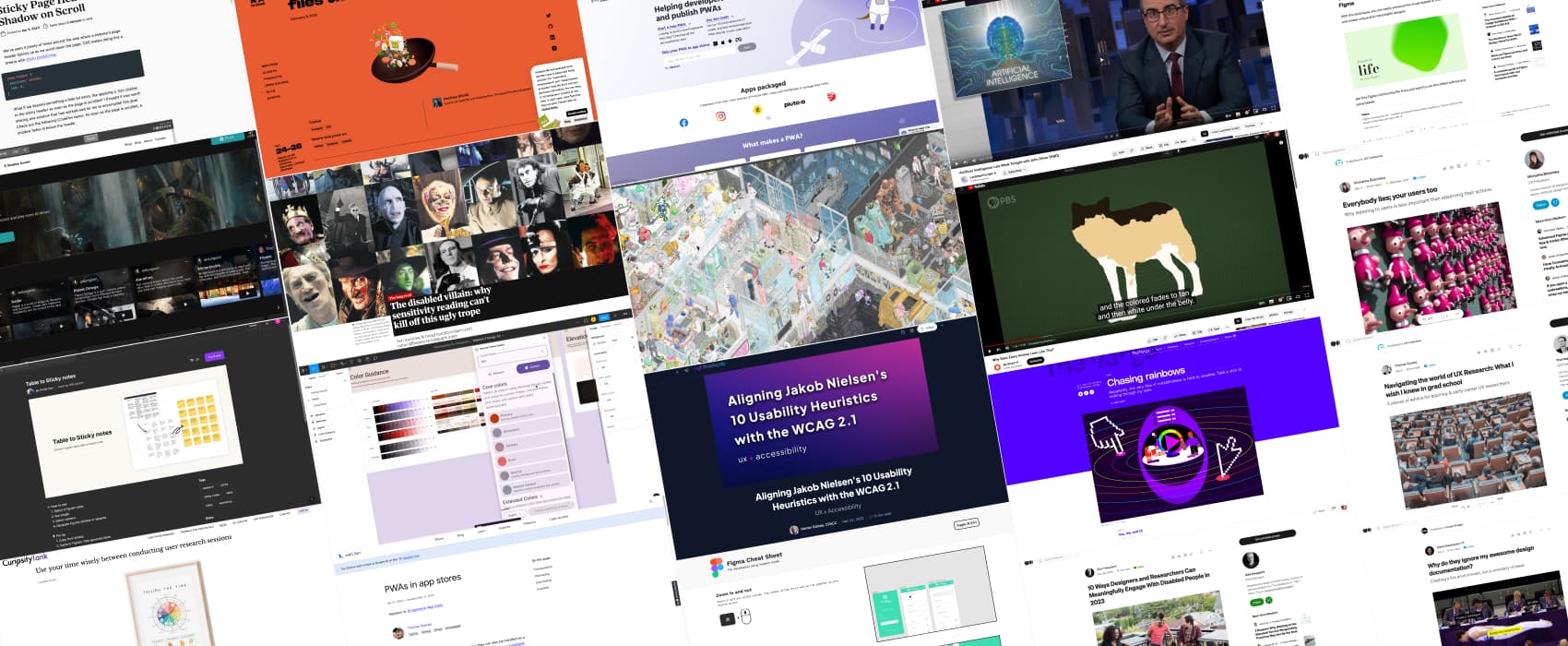 Pixels of the Week – April 16, 2023
Accessible colors in Material Design, AI dungeon and a Figma cheat sheet for devs
On Twitter,  LinkedIn, and Mastodon, I share curated articles I read, resources and tools about UX Design, User Research, UI and mobile design, HTML, CSS, the web industry, some processes, some inspiration, etc. This is an archive of everything I shared this week. And some extra links that I decided to only share for the blog readers. Also, subscribe to the newsletter to get notified when those are published!
Now: what I'm currently up to

Next week is going to be super busy:
On the craft side, I'm preparing a sticker sheet with a couple of the latest little cuties
TL; DNR: the one you should not miss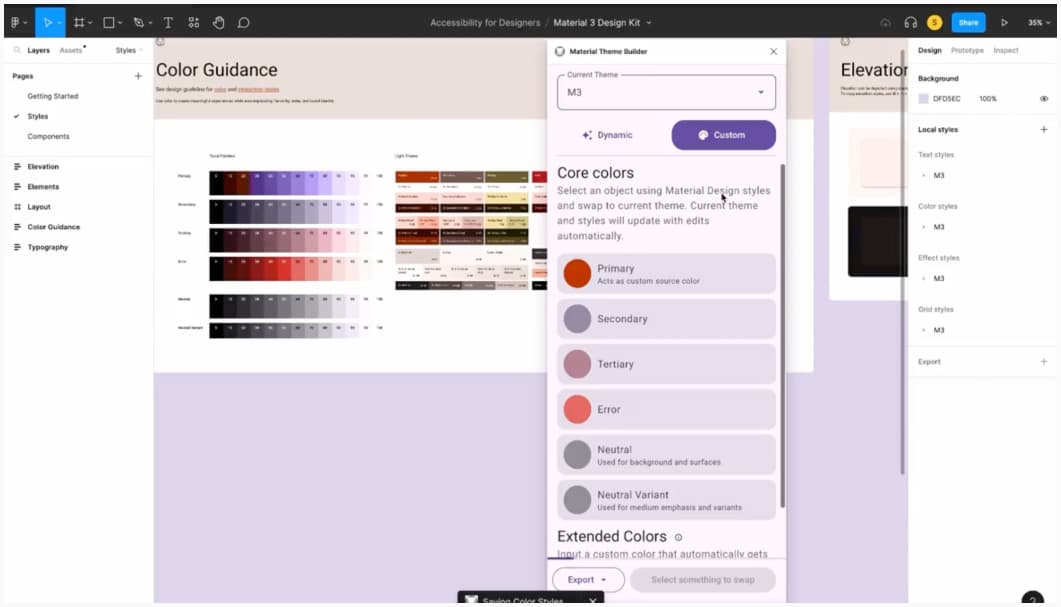 Material Design has awesome tools to help you build accessible palettes for native apps:
You then get fully customized components, with colors already calculated to have a sufficient contrast ratio.
Interesting articles that caught my attention

UX research, design and handoffs:
Disability and accessibility reads
More AI articles
Curiosity cabinet: non-design/tech rabbit holes I enjoyed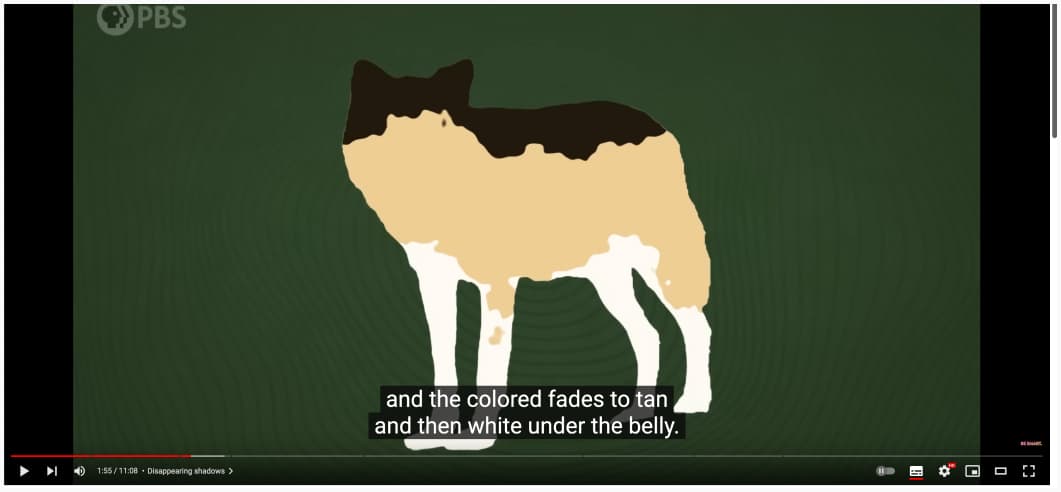 Why Does Every Animal Look Like This? Why most animals have a dark top and lighter bottom, and the concept of counter shading
Inspiration: fun experiments, beautiful art, and great ideas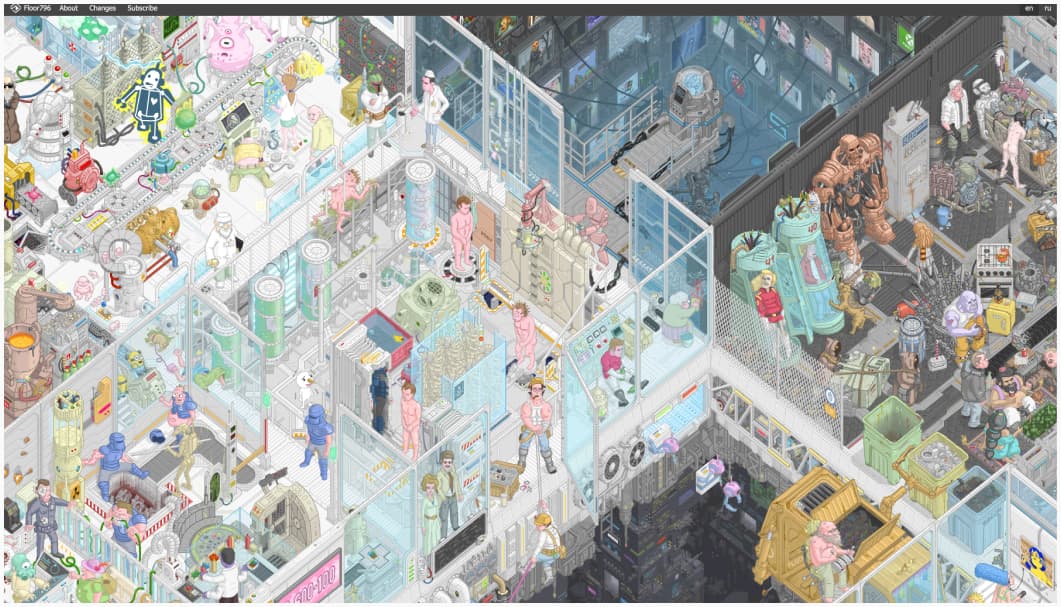 Floor796: Floor796: an ever-expanding animation scene showing the life of the 796th floor of the huge space station, full of pop culture reference. What an awesome eye candy. Don't forget to click on the little characters to get some references (trigger warning: giant animation that might trigger motion sickness)
Useful tools & resources that will save you time

Videos

Tutorials