All posts in HTML, CSS & SVG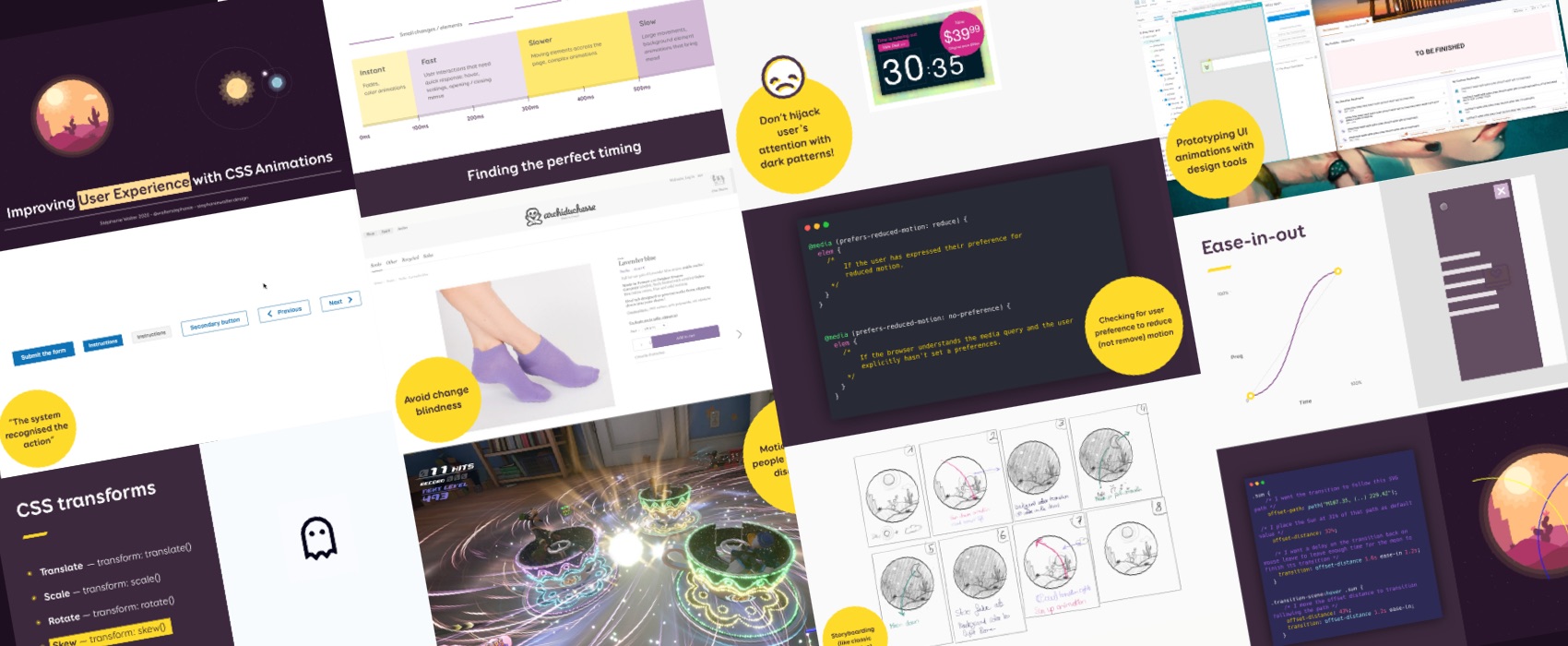 With CSS and JS progress, implementing animations on websites has never been easier. But how do we make sure that our CSS animations and transitions will be meaningful to our users? That they will not be just some annoying "in-your-face" eye candy? That they will not trigger motion sickness and cause accessibility issues to some?
You will find here a transcript with CSS codepen and video examples and LOT of resources to dig further in specific topics. I also published the PDF version of the slides at the end of the article.