All posts in HTML, CSS & SVG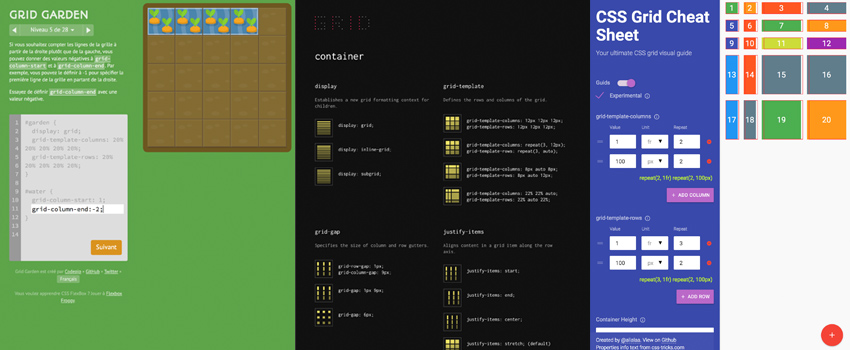 Grid Layout is an amazing set of CSS properties that will let you specify a grid layout system for you site with rows, columns and place your content accordingly. Pretty cool, right?
The syntax might be a little bit complex to learn if you come from good old floats, so here are some fun games, cheatsheets, visual playgrounds, generators and tutorials to help you learn and master everything you need to know about Grid Layout. Enjoy!