All posts in Freebies & Giveaways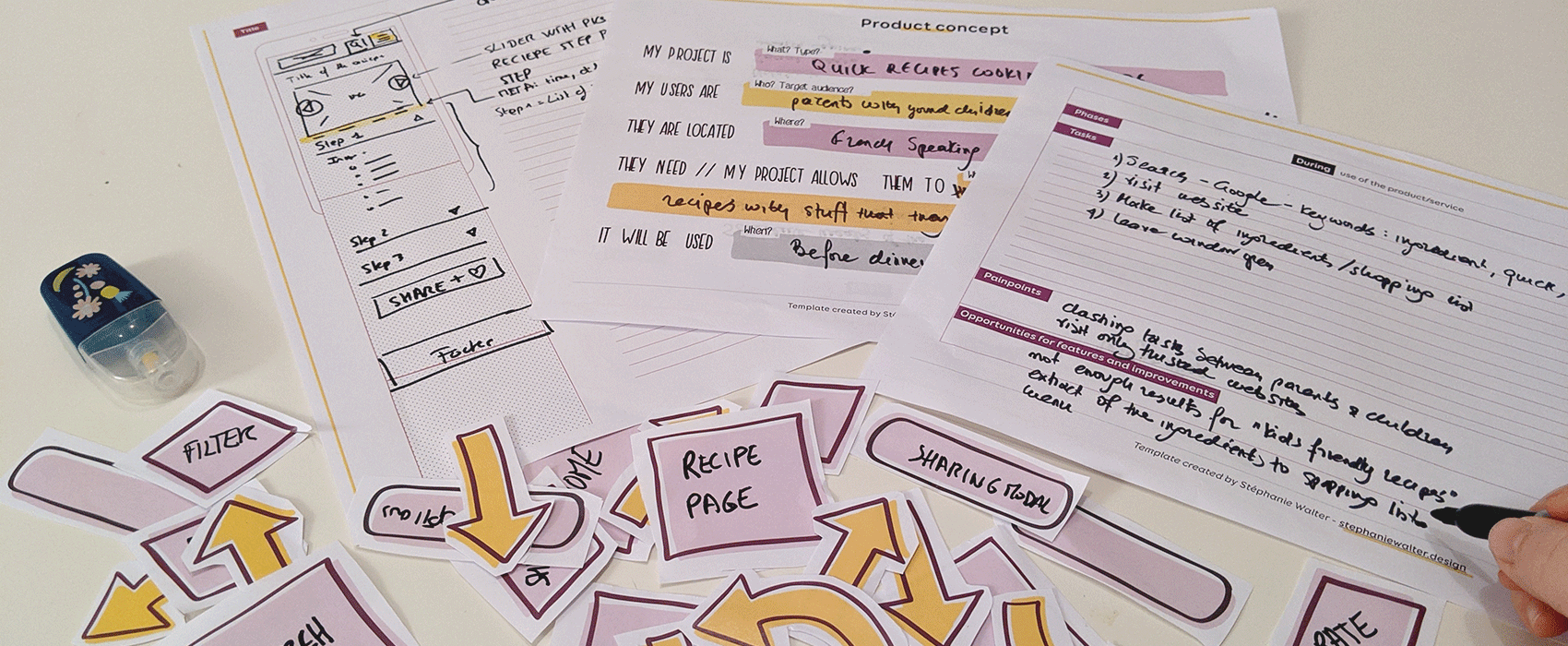 I facilitated a workshop on: "User eXperience – starter crash course for Startups". The audience was a nice mix between students and entrepreneurs with a project/ website. The goal was to help them discover how to build a product with a user centric approach and why startup people should focus on users needs and talk to their potential users as soon as possible.
In this article, you will find the slides of the workshop. At the end of the articles, you can download a small "UX Starter Kit for Startups" kit I created. It contains templates to build a product concept, a user journey map, a user flow kit, some mobile, tablet and desktop templates for paper prototyping and a guerilla usability testing checklist.